Horoscope Today, February 23, 2021: Check Your Daily Astrology Prediction For Sagittarius, Capricorn, Aquarius and Pisces, And Other Signs
It is the first day of the week and you may want to head into a busy week. Find what the day has in store for you so that you set the right tone for the rest of your week.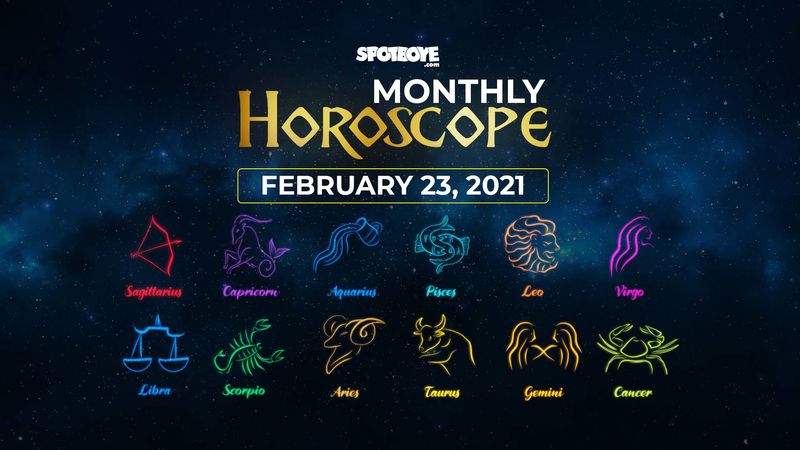 Check out today's horoscope here:
ARIES (Mar 21 – Apr 20)
Today your spiritual side will come to the forefront. You will engage in a spiritual group, or follow some spiritual ideals today. You may learn a lot from them.
TAURUS (Apr 21 – May 21)
Fight the urge to express your emotions and be a practical person. Put on a smile and push through the day.
GEMINI (May 22 – June 21)
Things start to fall in place, good news comes along and changes the course of your life. Finances are on an upswing with a sudden inflow of money.
CANCER (June 22 – July 23)
Your anger has hurt your loved ones, make amends with your loved ones to establish peace and harmony.
LEO (July 24 – Aug 23)
Easy money seems like a great option, but you should take the high road for long-lasting fulfillment. Do not give in to temptations.
VIRGO (Aug 24 – Sept 23)
Your hard work has led you to a state of tranquility where you are at peace and are enjoying the benefits of the seeds you have sown. Friends and family support is underrated.
LIBRA (Sept 24 – Oct 23)
Some may take advantage of your kindness, it may take a lot of forgiveness to let go of the hurt. Money matters may bring bad news today. Focus helps you regain your charm.
SCORPIO (Oct 24 – Nov 22)
Today you are in for a roller coaster ride of surprises, some may be bad ones. A partner or a family member may close the chapter forever from their side.
SAGITTARIUS (Nov 23 – Dec 22)
You navigate through the day with ease, it is all fun and frolic. This headstrong nature needs a break.
CAPRICORN (Dec 23 – Jan 20)
Keep eyes on the prize and steer through the day with great responsibility. Your hard work starts paying off today.
AQUARIUS (Jan 21 – Feb 19)
Family is at the heart of the day, spending quality time with them and making the most of current finances to make savings and investments for your family's future is your priority today.
PISCES (Feb 20 – Mar 20)
Today is a day with a lot of emotional vulnerability but your investments are bringing fruit. Learn to appreciate your family for the support they give.

Image source: SpotboyE Team