Horoscope Today, June 17, 2021: Check Your Daily Astrology Prediction For Leo, Virgo, Libra, Scorpio, And Other Signs
Every new day brings new possibilities, grabs the newer opportunities, faces the newer challenges with the help of advice given in the stars. Learn what works for you and what doesn't. Make the most of each day.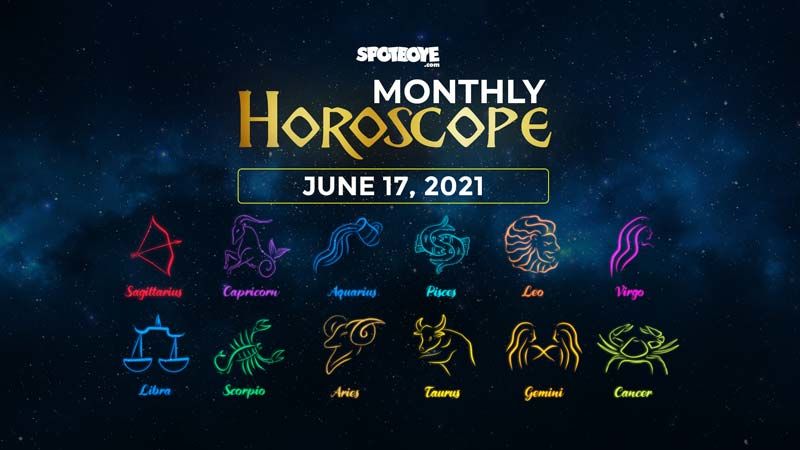 Check out today's horoscope here:
ARIES (Mar 21 – Apr 20)
Take time to groom yourself for a lavish date. Make the most of the time with your partner. Let someone know how deeply you love them, you will also be loved back by your partner with the same vigor.
TAURUS (Apr 21 – May 21)
You cannot always be thinking from your head, sometimes, your heart may give you the direction you need today. Music and electronic gadgets may attract you today. Explore and dare to do something new.
GEMINI (May 22 – June 21)
Today people may not praise you for your work unless you bring it to notice, you will witness that family helps you grow.
CANCER (June 22 – July 23)
You are fretting over petty issues? Express what you feel, put together a solution and do what feels right! Don't forget to move on.
LEO (July 24 – Aug 23)
Tension and awkwardness prevail for most of the day. The evening brings calm, happy moments with the family. Do not engage in negative emotions.
VIRGO (Aug 24 – Sept 23)
You are the heart of the party today. You spend most of your time, entertaining people and being in the limelight today. Keep your energies reserved for some matters of crucial importance.
LIBRA (Sept 24 – Oct 23)
Monotonous breaks with a small break on the cards. Today you get together your private affairs and embark on a journey full of wisdom.
SCORPIO (Oct 24 – Nov 22)
Great opportunities and possibilities are just a decision away but personally, you need to work on your inner conflicts before taking any step.
SAGITTARIUS (Nov 23 – Dec 22)
Employment or business brings forward many opportunities that should not be turned down. Long-term growth is hidden in one of these. Evaluate and choose.
CAPRICORN (Dec 23 – Jan 20)
You are proving your opponents wrong today by becoming the star achiever. Let yourself out of the restrictions you have put and express the joy and love with your partner.
AQUARIUS (Jan 21 – Feb 19)
As people admire your talent today, you are on the 7th sky but do not forget, your arrogance can bring you back to planet earth easily. Keep your feet grounded today.
PISCES (Feb 20 – Mar 20)
You may have planned something romantic but your partner is the one giving you a surprise today. Sit back, relax and enjoy the treatment.
Image source: SpotboyE Team