Punhashcha Hari Om: Spruha Joshi To Play A Brave Middle-Class Woman In This Upcoming Marathi Film Set During The Lockdown 2020
Spruha Joshi shares the trailer of her upcoming lockdown 2020 based movie ''Punhashcha Hari Om''.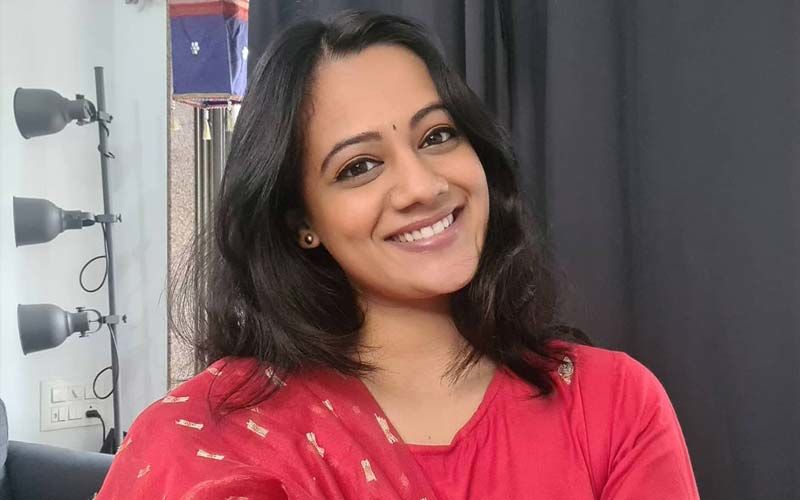 The Marathi actress and Sur Nava Dhyas Nava's former host Spruha Joshi are coming back on the big screen with her upcoming movie ''Punhashcha Hari Om''. The actress has showcased her talent for acting as well as singing many popular Marathi movies and TV shows including Maybaap, Deva Ek Atrangee, Rangbaaz Phirse, Unch Maza Zoka and many more.
Spruha Joshi is a vivid social media user and is always seen posting her glamorous pictures as well as surprising her fans with news of her new projects. The actress recently shared the good news of her upcoming movie on her Instagram handle and caught everyone off guard by the sudden news. Spruha shared a video of ''Punhashcha Hari Om'' and gave her fans a glimpse of the movie. She also wrote,''पुनश्च हरिओम! पहिलं वहिलं टीजर! गोष्ट तुमची आमची.. आपण सर्वांनी अनुभवलेली! '' In the video, Spruha was seen as a brave middle-class woman living with her husband, daughter, and mother and daughter-in-law. The short family-oriented trailer showed off the life and struggles every household went through during the lockdown of 2020. After watching the inspiring and exciting video, Spruha's fans wished her a successful release and told her that they can't wait to finally be able to watch, Punhashcha Hari Om.
Punhashcha Hari Om is an upcoming Marathi movie that tells us the story of a middle-class family who goes through many struggles and how their life changes during the lockdown of 2020.

Image source: Instagram/spruhavarad