Horoscope Today, March 29, 2021: Check Your Daily Astrology Prediction For Sagittarius, Capricorn, Aquarius and Pisces, And Other Signs
How‌ ‌do‌ ‌you‌ ‌make‌ ‌the‌ ‌most‌ ‌of‌ ‌your‌ ‌day?‌ ‌Get‌ ‌an‌ ‌accurate‌ ‌prediction‌ ‌for‌ ‌the‌ ‌day‌ ‌based‌ ‌on‌ ‌ your‌ ‌stars.‌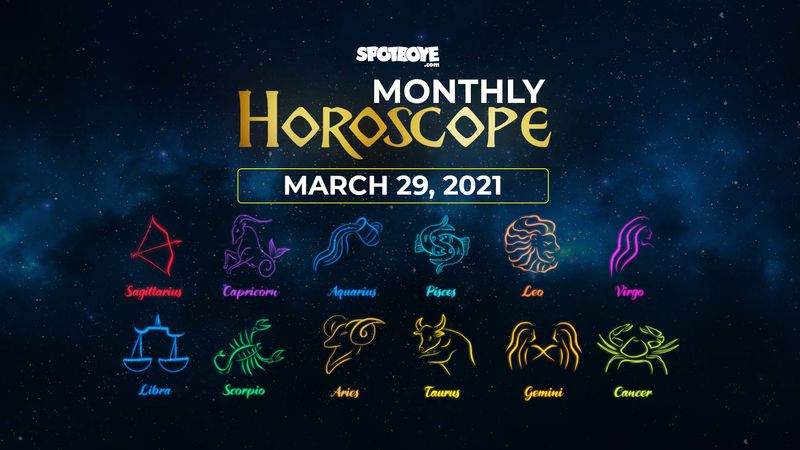 Check‌ ‌out‌ ‌today's‌ ‌horoscope‌ ‌here:‌ ‌
‌
ARIES‌ ‌(Mar‌ ‌21‌ ‌–‌ ‌Apr‌ ‌20)‌ ‌
Today you will be ‌active‌ in ‌mental tasks.‌ You find yourself making decisions that will determine the ‌future course of things in your life. ‌Your‌ ‌progress‌ ‌is‌ ‌slow‌ ‌but‌ ‌consistent.‌ ‌ ‌
‌ ‌
TAURUS‌ ‌(Apr‌ ‌21‌ ‌–‌ ‌May‌ ‌21)‌ ‌
You are likely to be very open‌ ‌and‌ ‌enthusiastic‌ about your feelings today‌. Your ‌choices‌ ‌are‌ creating a ‌demanding,‌ ‌creative‌, ‌and‌ ‌fast-paced‌ future for you. You‌ ‌are loving ‌this‌ ‌energy‌ ‌so‌ ‌go‌ ‌with‌ ‌the‌ ‌flow‌. ‌
GEMINI‌ ‌(May‌ ‌22‌ ‌–‌ ‌June‌ ‌21)‌ ‌
The new‌ inspires you and you shed your old skin.‌ ‌You‌ ‌have‌ ‌great‌ ‌energy‌ ‌today.‌ ‌You‌ ‌will‌ ‌think‌ ‌of‌ ‌re-inventing‌ ‌the‌ ‌usual.‌ ‌ ‌
‌
CANCER‌ ‌(June‌ ‌22‌ ‌–‌ ‌July‌ ‌23)‌ ‌
Reckless‌ with ‌family‌ ‌or‌ loved ones may cause‌ ‌long-term‌ ‌problems.‌‌ Keep‌ ‌calm‌ ‌today and do not engage in verbal or egotistical fights.
‌
LEO‌ ‌(July‌ ‌24‌ ‌–‌ ‌Aug‌ ‌23)‌ ‌
A‌ ‌day‌ ‌full‌ ‌of‌ ‌spirituality‌ ‌and‌ ‌introspection‌ ‌is‌ ‌here‌ ‌for‌ ‌you.‌ ‌You‌ ‌will‌ ‌be‌ ‌appreciated‌ ‌for‌ ‌your‌ ‌organized,‌ ‌adept‌ , ‌and‌ ‌hardworking‌ ‌efforts.‌ ‌ ‌
VIRGO (Aug 24 – Sept 23)
Feeling lost due to the loss of a near and dear one may bring down your energy level but don't lose heart. You will not be sad all day.
LIBRA (Sept 24 – Oct 23)
Attention to detail is great if it is not hindering your speed of work. It's better to get rid of indecisiveness by connecting with your friends and family and brainstorming on ideas.
SCORPIO (Oct 24 – Nov 22)
Vent it out or you will have to compromise your health by suffering on the inside. Ease up a little, since you have had a tough few days.
SAGITTARIUS (Nov 23 – Dec 22)
Instincts guide your path today but take a moment to analyze right from wrong. Not every impulse leads you to the right place.
CAPRICORN (Dec 23 – Jan 20)
Personal life is affected adversely due to rigidity today. Your habit of procrastination will not end up in success. Do it, and do it now. When you have time, how you chose to use it will define you.
AQUARIUS (Jan 21 – Feb 19)
A bright day today, your energy is high and you will end up using this to meet all deadlines and finish anything that has been lingering for too long.
PISCES (Feb 20 – Mar 20)
You get the last laugh and last say in everything today. You have your mojo in social life today, make sure you use it to settle old accounts smartly!

Image source: SpotboyE Team