Horoscope Today, May 03, 2021: Check Your Daily Astrology Prediction For Aries, Taurus, Gemini, Cancer, And Other Signs
The new month has begun, the planets make a peculiar alignment. This will set the tone for the rest of the month. Making a new purchase? Planning to invest? Are you selling a property? Plan it better by understanding your Astro predictions.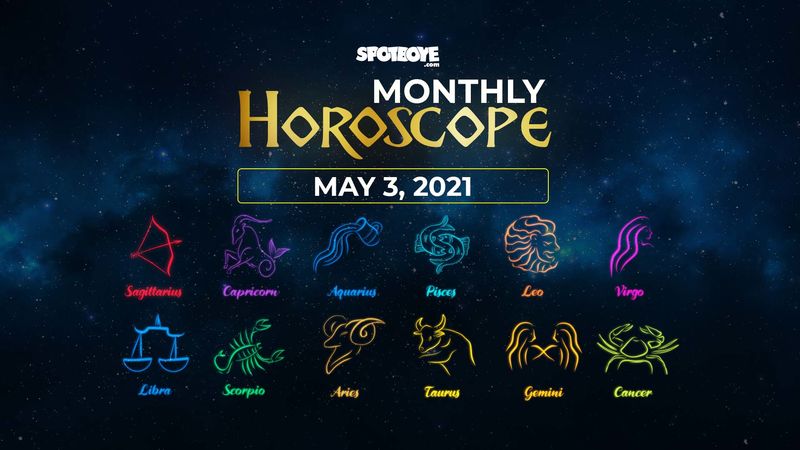 Check out today's horoscope here:
ARIES (Mar 21 – Apr 20)
A lot of excitement can be predicted. You will also be inclined to the spiritual side. You will be keen on practicing meditation, long walks, or deep talks with loved ones.
TAURUS (Apr 21 – May 21)
You will navigate through workplace drama with little or no problems! You may get good news from your financial or career aspects.
GEMINI (May 22 – June 21)
Your stars tell you to create a build-up and take things slow and consistently do not divert the focus from your goal today.
CANCER (June 22 – July 23)
Your anger has hurt your loved ones, make amends with your loved ones to establish peace and harmony.
LEO (July 24 – Aug 23)
Easy money seems like a great option, but you should take the high road for long-lasting fulfillment. Do not give in to temptations.
VIRGO (Aug 24 – Sept 23)
Your hard work has led you to a state of tranquility where you are at peace and are enjoying the benefits of the seeds you have sown. Friends and family support is underrated.
LIBRA (Sept 24 – Oct 23)
Some may take advantage of your kindness, it may take a lot of forgiveness to let go of the hurt. Money matters may bring bad news today. Focus helps you regain your charm.
SCORPIO (Oct 24 – Nov 22)
You will be creative and intuitive but you need to be cautious too. Don't romanticize the idea of overdoing or scrutinizing everything.
SAGITTARIUS (Nov 23 – Dec 22)
You may find helpful to look for amicable people to get through the troubled waters. Be open and reach out to them.
CAPRICORN (Dec 23 – Jan 20)
Seek help from experts, that will not reduce your credibility, especially at work. A genuine friend turns into a romantic partner for you. Watch out for cupid!
AQUARIUS (Jan 21 – Feb 19)
Some missed deadlines won't hurt. You are responsible and you know how to prioritize, don't let anxiety take over the peace of your mind.
PISCES (Feb 20 – Mar 20)
If your conflicts happen in the morning, don't let it spoil your day. Your evening has promising air to itself.
Image source: SpotboyE Team