Horoscope Today, May 25, 2021: Check Your Daily Astrology Prediction For Aries, Taurus, Gemini, Cancer, And Other Signs
Find what the day has in store for you, embrace the opportunities coming your way, get a red flag on threats you may face today, and make your day better.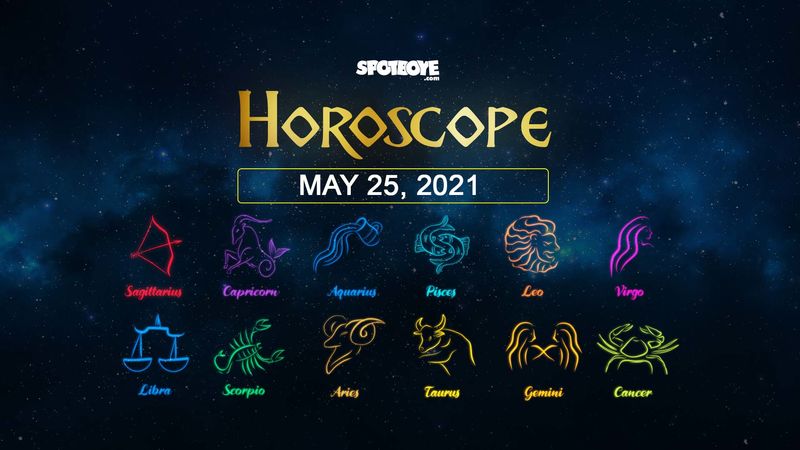 ARIES (Mar 21 – Apr 20)
It is advisable to guard your prestige today at any cost. Too much curiosity can put in a tricky situation. It will be a successful day.
TAURUS (Apr 21 – May 21)
Try to schedule all your meetings and important works in a way that you give time to your family. It's going to be a great day, where you put a smile on every face! Maintain a balance at both home and work.
GEMINI (May 22 – June 21)
You will meet work-related people to discover new ways of creating synergetic relations! Try to use these collaborations to your benefit.
CANCER (June 22 – July 23)
The situation at your workplace can get out of hand, stay focused on the challenges. It is advisable to complete all your work at your office.
LEO (July 24 – Aug 23)
Today, you will be delighted by your family and friends. Work pressure may not give you a break but you can manage all the tasks skillfully.
VIRGO (Aug 24 – Sept 23)
Today you will host a party for your friends. However, you will try to achieve whatever effort you have put into something in the past.
LIBRA (Sept 24 – Oct 23)
Top officials and the elderly support your endeavors today. Today is not a good day for confrontation, battle, or justice.
SCORPIO (Oct 24 – Nov 22)
Confidence is the key to achieving the impossible today. You are naturally inclined to follow good instincts today and you should make the most of it.
SAGITTARIUS (Nov 23 – Dec 22)
An increase in income solves most of your worries. All the incomplete work looks promising to get completed soon.
CAPRICORN (Dec 23 – Jan 20)
It will be a wonderful day for friendships. Today you are on the best foot forward. You execute major tasks and spread good vibes around you.
AQUARIUS (Jan 21 – Feb 19)
Money matters see an increase in the inflow. The working environment gets harder today. You work through it as a charm with your excellence.
PISCES (Feb 20 – Mar 20)
In all of the things that are on your to-do list today, try focusing on the important tasks first. Let health be one of them!




Image Source: SpotboyE Team