Horoscope Today, September 28, 2021: Check Your Daily Astrology Prediction For Aries, Taurus, Gemini, Cancer, And Other Signs
Every new day brings new possibilities, grab the newer opportunities, face the newer challenges with the help of advice given in the stars. Learn what works for you and what doesn't. Make the most of each day.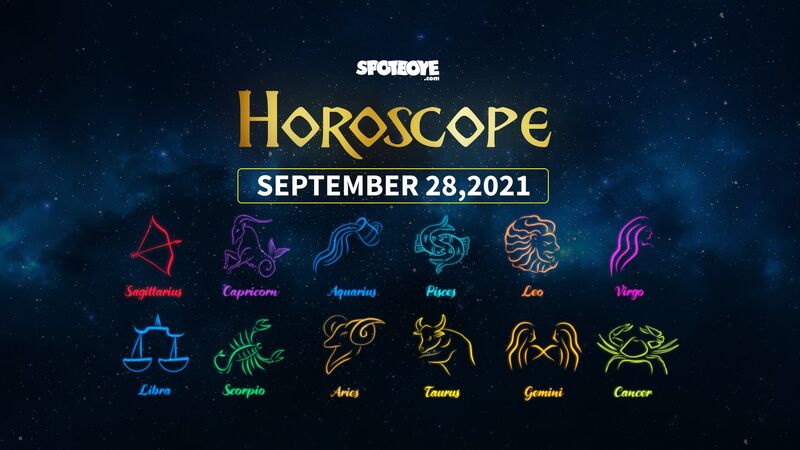 Check out today's horoscope here:
ARIES (Mar 21 – Apr 20)
Your friends, partners, or lovers may disagree with you today. You may not be able to get people committed to your opinion for the longer run.
TAURUS (Apr 21 – May 21)
You cannot always be thinking from your head, sometimes, your heart may give you the direction you need today. Music and electronic gadgets may attract you today.
GEMINI (May 22 – June 21)
Today people may praise you for your work, you will witness emotional and mental growth. This may be an impact on your favorite tv show or film on your thinking.
CANCER (June 22 – July 23)
Procrastination rarely helps. Stop pushing things to the next deadline! Do it, and do it now. When you have time, how you chose to use it will define you.
LEO (July 24 – Aug 23)
You are friendly, jovial, and flexible today. A day that will let you win people is here, so keep the spirits up.
VIRGO (Aug 24 – Sept 23)
You are passionate, driven and positive today. You will work on yourself and then you will gleam with your best aura and help others excel too.


LIBRA (Sept 24 – Oct 23)
Interviews, new opportunities, and business deals are most likely to not work out. You may feel like you are coming back to square one despite a lot of effort.
SCORPIO (Oct 24 – Nov 22)
Keep control of yourself, as the day seems to be testing your patience. Steer clear of disagreements, criticism, and gossip.
SAGITTARIUS (Nov 23 – Dec 22)
To resolve your problems you find various resources that might help you. Your endeavors turn out to be successful. A day to settle down and help others find solid ground. You will gain respect and following today.
CAPRICORN (Dec 23 – Jan 20)
The day offers bliss. A good fortune, a good time for love, a great time for taking the step towards a fulfilled career. Today you conquer.
AQUARIUS (Jan 21 – Feb 19)
Resilience is your strength, preserve it. Your day to conquer the fort at work and home is here. You are in a forward-looking mood and your positivity rubs off on others.
PISCES (Feb 20 – Mar 20)
Don't let the gullible heart of yours get carried away in any wrong decisions. Take your time and think it through.



Image Source: Instagram/