Kaun Banegi Crorepati 13: Amitabh Bachchan Reveals His Pulse Cannot Be Felt On His Wrist Because Of An Accident
In the latest episode of Kaun Banega Croreparti 13, Amitabh Bachchan revealed that he can't feel the pulse on his wrist.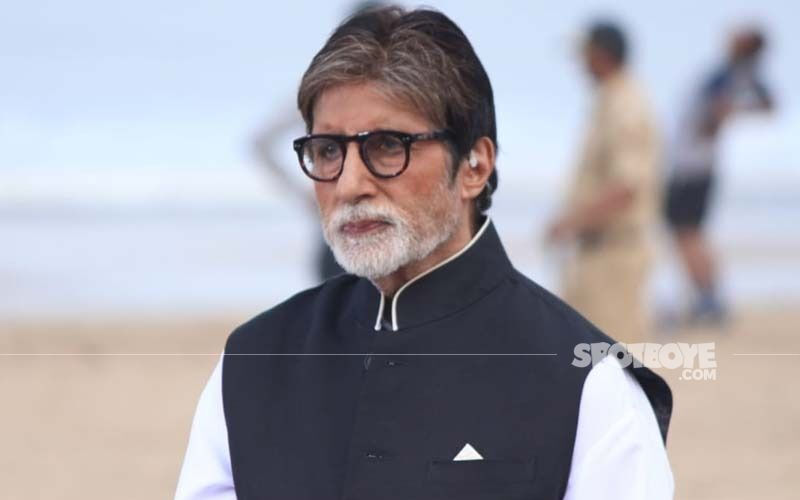 Megastar Amitabh Bachchan is currently seen as a host on the popular quiz game reality show, Kaun Banega Crorepati 13. There's no denying that Big B is a great host and he is always praised by the viewers of KBC for making every contestant comfortable on the show. While interacting with contestants, Big B often shares interesting anecdotes about himself. In the latest episode, the legendary star opened up about the accident on the sets of the 1984 movie, Inquilaab due to which he can't feel the pulse on his wrist.
It so happened that he asked contestant Sarbjeet Singh a question on the human anatomy. The question was - where would you usually place two fingers to check the pulse rate in the human body? And the options were - Heart, Cheeks, Forehead and Wrist. The correct answer was 'Wrist'.
This accident Amitabh Bachchan is referring to dates back to his early days. In 2010, Big B wrote about meeting with an accident in his blog. "The very next year after the myasthenia a bomb exploded in my hand, yes the left again, at the time of Diwali. It was a spurious 'anar', the sparkling fountain, and as I was lighting it exploded in my hand. The entire palm and the area below my wrist burnt up into almost a pulp. The left hand had melted into a fist shape, with nothing left of it. No fingers, no nails, no nothing. The process of treatment started, I was in Delhi at the time and in the middle of a film shoot in Chennai. The film was 'Inquilab'," he wrote.
Amitabh Bachchan continued, "There was a deadline on when the film had to finish and I was desperate to get back. The doctors told me I would not heal before the time I was asking. I was stubborn. I asked them to do the best they could and leave me. Delicate procedures to start separating each finger from the melted mass was an intricate and very painful process. Because of my recent surgeries under general anesthesia, they were reluctant to give me another one to perform the intricate work on my hand. I told them to do it live. When the pain became too unbearable I would tell them to stop and continue the next day. After days of work on it and some basics being achieved, I sought leave and reported for work, hand in bandage."
Amitabh Bachchan has suffered many injuries in his career. For his fans, his accident on the sets of Coolie still remains a nightmarish memory. In 1982, he was shooting for Coolie with Puneet Issar when he was grievously hurt. He then used to perform his own stunts. Soon after, he was flown to Mumbai and was admitted to Breach Candy Hospital.
It was after an arduous recovery that the megastar returned home and resumed work. For this very reason, August 2 is considered his second birthday, even though he was born on October 11.
But despite all this, Amitabh Bachchan is unstoppable even at the age of 78. The veteran actor has many films in the pipeline. He will be seen in Ayan Mukerji's Brahmastra which also stars Alia Bhatt, Mouni Roy and Ranbir Kapoor. He is also set to reunite with his Piku co-star Deepika Padukone. The duo will be seen together in The Intern. Besides that, Big B also has Goodbye in his kitty.
Image Source:Instagram/AmitabhBachchan/SpotboyEArchives