Bhai Dooj 2021: Date, Significance, History And Important Rituals For Brother And Sister
Bhai Dooj is celebrated all across India and it signifies the precious bond between a brother and a sister. By performing the Tika ceremony on Bhai Dooj, sisters pray for their brothers to live long and happy lives and brothers give gifts to their sisters.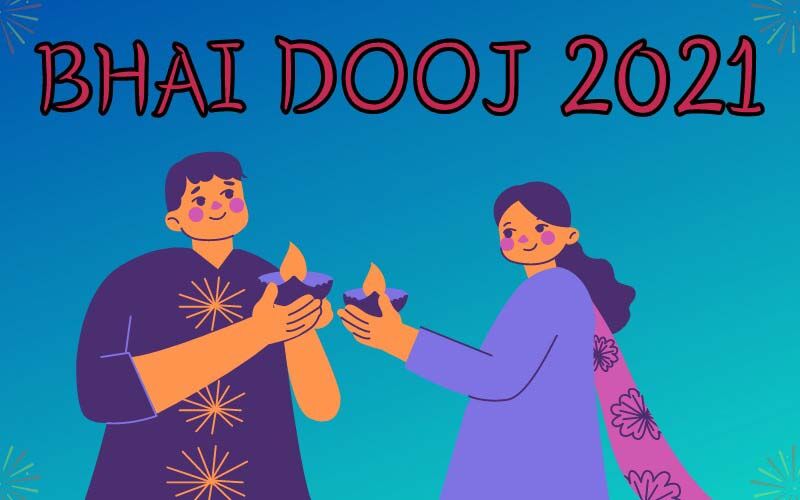 There are a number of rituals that accompany Diwali, including Bhai Dooj or Bhai Phonta, which is not just a holiday for Diwali, it holds a significant amount of meaning to all the brothers and sisters. Known as the festival of reconciliation, it is celebrated on the fifth day of Diwali when sisters greet their brothers, apply tilak on their foreheads, and perform aarti and in return, their brothers reward their sisters with gifts and blessings.
In different parts of India, the festival is known by different names. It is also known as Bhau Beej, Bhai Teeka, and Bhai Phota. On the Hindu calendar, it is celebrated on the second lunar day of the Shukla Paksha (bright fortnight) of the Kartika month.
In Hindu mythology, Krishna visited his sister Subhadra after defeating the evil demon Narakasura. Subhadra welcomed her brother, Lord Ram, with sweets and flowers. Then she applied a tilak to Lord Ram's forehead, garlanded him, and fed him dishes she had cooked herself.
Bhai Dooj Time
This year Bhai Dooj will be on November 6 and the Aparahna Muhurat is from 01:10 PM to 03:21 PM.
Dwitiya Tithi Begins - 11:14 PM on November 05, 2021, and ends at 07:44 PM on November 06, 2021.
Bhai Dooj Rituals
In Indian culture, there are various rituals to commemorate Bhai Dooj. However, its essence remains the same. Sisters apply tika to their brothers' foreheads, offer them sweets, and perform arti. Meanwhile, they pray to the Almighty for their brothers' long, healthy, prosperous lives, and they, in turn, give them gifts and pledge to protect them from all evil.
Through the moon god, a sister whose brother lives far away from her and is not able to come to her house sends her sincerest prayers for her brother's long and happy life. She performs her own version of aarti for the moon.
Image Source: 9XM Team