Diwali 2021 Flower Rangoli Designs: 5 Easy Ideas Of Flower Rangoli That Will Add A Pop Of Color And Fragrance To Your Diwali Decorations
Happy Diwali 2021: Try these flower Rangoli ideas to decorate your home and make a celebration mood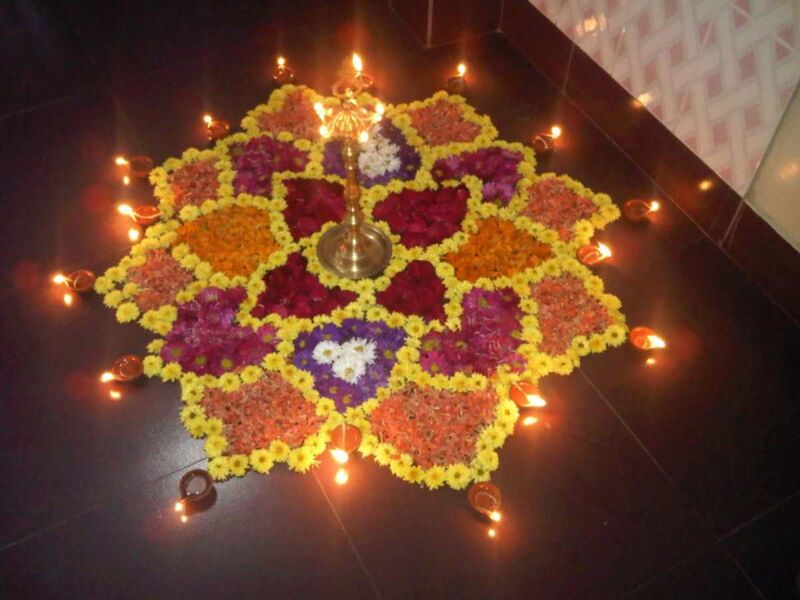 There is so much planning that goes into the Diwali celebration, isn't it? We all prepare our homes and de-clutter a lot during the Festival of Lights. The whole family engages themselves to decorate their homes after a long period of cleaning. Apart from all the other aspects of Diwali that we like most is Rangoli, which is one of our favorites, and we're sure you do too! To commemorate the occasion, we've compiled a list of 5 unique flower Rangoli designs and patterns that one should try to decorate their home's entrance a boost.
The beauty of this Rangoli design is that it can be adorned with diyas or candles to brighten up the entrance space. The Rangoli will add a fresh fragrance at the entrance making it a pleasure for your guests.
It's one of the simplest rangoli designs at the doorstep which will never make you fail to catch the attention of the guest. One can easily use the different charming colors to design this style of Rangoli along with the Swastik design on the sides.
This is the most adored and quite easy among the Rangoli and petals are trendy these days. The reason for trending is- firstly, it is easy to make and design, and secondly, one can choose the different varieties of colors in petals to decorate

The easiest to draw is the freehand Rangoli which is undoubtedly quite easy too to design. You may choose to go with some of the bright Rangoli colors like yellow, orange, and red along with the dark brown shades to design its boundaries.
To make some attractive designs, you may also ditch those boring decorating ideas. This time, you may decorate your home with modern Rangoli patterns, which are not only easy to make but also looks wonderful just like Kolam Rangoli.

Making flower Rangolis is the easiest way to go if you want to avoid the hassle of colors and sketching. Most people choose marigold flowers because of their brilliant, charming color and petal shape. SpotboyE Wishes Happy Diwali! #Stay Home #Stay Safe