Esha Gupta Shares Her Secret Behind Long Lustrous Tresses: Use This Easy-To-Make Hair Mask
Bollywood diva Esha Gupta shares the secret behind her long and lustrous tresses with the ingredients of her easy-to-make hair mask.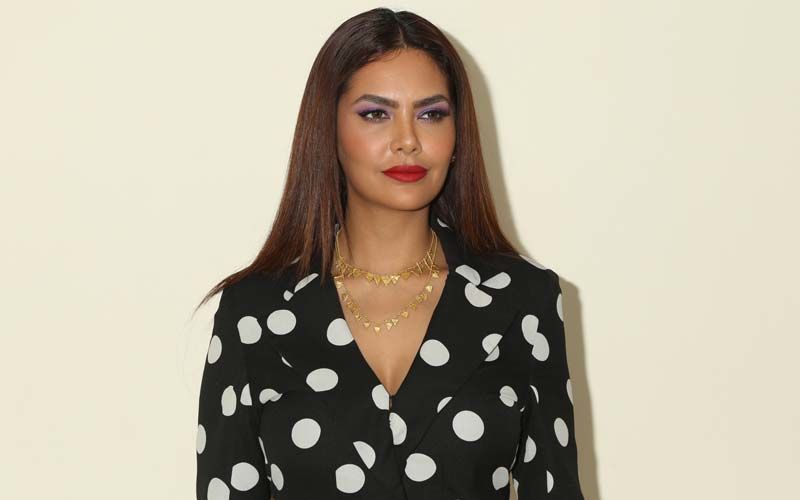 Baadshao star Esha Gupta is one of the most inspiring actresses that Bollywood has. Being an actress, she's also a fitness enthusiast and social media influencer. The actress constantly keeps giving tips for healthy skin, body, etc. to all the female fans, through her social media posts. Recently, the actress took to her Insta to share with us the secret behind her healthy and lustrous tresses.
Having healthy hair is something that is desired by everyone. But keeping them healthy isn't a simple thing, as we encounter pollution, dust, and various things that damage our hair. From hair fall to split ends everything that damages hair has to be dealt with care. Thus, Esha has a secret Go-To Hair Mask, which takes care of many such problems. This amazing hair mask includes Olive oil, Coconut oil, Lavender oil, and Eggs.
These ingredients satisfy the basic need of hairs, keeping them healthy. Also, it is an easy way to keep your hairs healthy and increase their growth. Each ingredient has its own benefit as follows.
Olive oil: Olive oil adds shine, softness, and body to the hair, making them soft and healthy. This is important for people with thick and dry hair as it gives the nourishment and conditioning that their hairs need.
Coconut oil: Coconut oil helps in strengthening the hair and keeping them moisturized every time. Its structure is easy for the hair shaft to absorb. While increasing hair growth, coconut oil also prevents protein loss due to its structure.
Lavender oil: Lavender oil helps in hair growth making them grow faster and thicker. According to recent studies, this oil can also reverse hair problems like hair fall and baldness.
Eggs: Filled with vitamins eggs help hair by keeping them moisturized and prevents the damage caused by external factors like pollution. The vitamins like Vitamin A, E, and Biotin present in the egg helps in hair growth and the yolk especially moisturizes hair, keeping them healthy.
So, have you tried Esha's secret to long and lustrous tresses yet? If you haven't, make sure to try it!
Image source: SpotboyE archive