Father's Day 2021: Here Are 5 Ways To Make This Day Memorable For Your Dads During The Covid 19 Lockdown
In 2021 Father's Day will be celebrated on 20 June and here are the five ways to celebrate Father's Day with your dad safely amidst COVID-19 lockdown, Check out!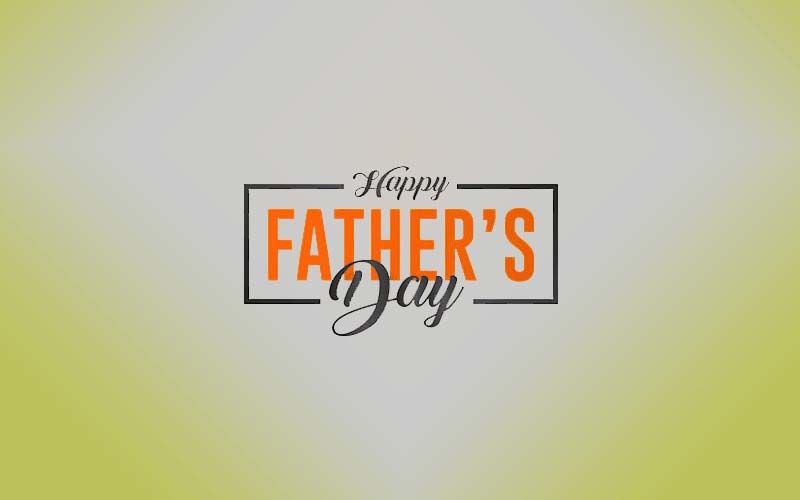 Father's Day is the one day of the year when we salute the spirit of fatherhood; an otherwise thankless role in our lives. Conditioned to stay tough but a big ball of fur in the heart our dads are the ones who weather all storms just to keep you happy and safe! They are the ones who do not express but endlessly keep working towards our happiness. Adapt Father's Day folklore to celebrate carefully yet in a fun way.
It is necessary that we all have to adapt and try to explore innovative ways to spend quality time with our father and celebrate together father's Day safely during the coronavirus pandemic times. Here, we share 5 fun and amazing ways of celebrating the important man (or men) who are fathers, on this Father's Day. These concepts will certainly be an enjoyable time together whether you are in the same place or at a distance for safety.
1. Cook the meal he cherishes
Although some restaurants have been opening for limited dine-in service it is not still that much safer to go out at public places so can get delivery for home. But it is advisable to cook some dish which he cherished always. Then, for the Father's Day meal, enjoy together with him and all. In case, you are not living together then can enjoy the meal virtually on a video call.
2. Take the pleasure of nature together
Nature is a beautiful gift of God which can be enjoyed by getting some fresh air and that is equally an especial refreshing activity. Sitting together in the garden, in the yard, in the balcony, or in front of an open window and just enjoy nature together. In case you are not in the same place then this activity can be done virtually via video call or telephone.
3. Visit a museum, virtually
Any Science, technology, history, or art lover might enjoy visiting a museum. Due to pandemics, this year, and one can visit museums around the world and even y hop from one museum to another easily. One can visit the museum on a digital platform with dozens of interesting videos and performances.
4. Watch your favorite sports together
A sports fan really would love to have some company while they watch an exciting sport. Also, a fun way to watch any sport from the safety point of view at home is to catch a replay of a game. With popular online sites on the sports channel signing in with an OTT account typically gives access to watch the replay of games. OTT sports streaming service would also be a great gift for a sports enthusiast.
5. Indoor Games:
The best way to enjoy father's day with few childhood games we played which is not much recognized now like Chess, Ludo, Carrom or puzzle. This always brings back memories for everyone. Therefore, let's try to recreate some of these fun concepts on Father's Day and also involve the other family members as well in it.
Hope you have a happy and healthy Father's Day!