Friends And Celebrities From Around The World Join 9X Media Managing Director, Pradeep Guha's Family For Prayer Service Held In His Honour
9X Media saluted its Managing Director Pradeep Guha's life and accomplishments, in a prayer service held Wednesday evening. It brought together his family, friends and colleagues to reminisce and celebrate his remarkable life.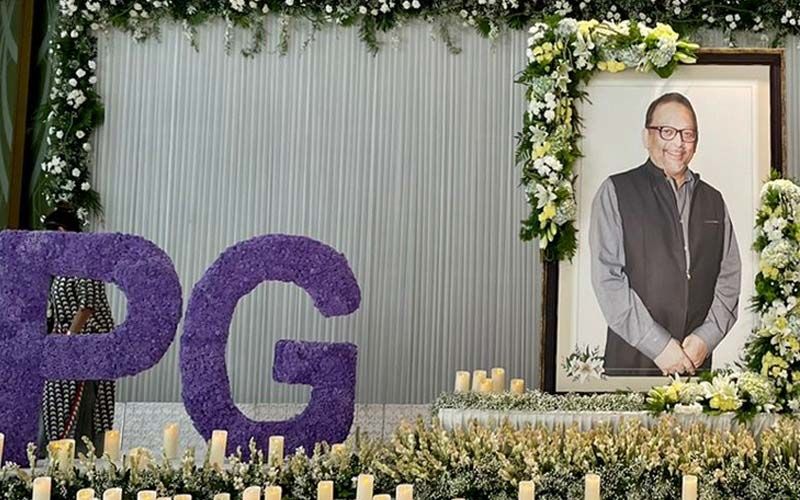 Visionary and legend in his lifetime, Pradeep Guha, Managing Director at 9X Media Pvt. Ltd., left behind a memorable legacy for family, friends and colleagues to remember him by. It is with fond memories of his accomplishments, his generosity and sheer brilliance, that his friends from the industry came together in prayer for Pradeep Guha Wednesday evening.
The prayer service was held at Jalaram Hall in Juhu, Mumbai, and saw the presence of several celebrity guests, who showed their support for Pradeep Guha's wife Papia Guha and his son, Sanket Guha despite the torrential rain.
Amongst the most notable names were celebrated columnist and author, Shobha De and her husband Dilip De; former member of parliament Priya Dutt Roncon and her husband Owen Roncon, Co-founder Fountainhead MKTG; and Megha Tata, Managing Director, South Asia Discovery Networks.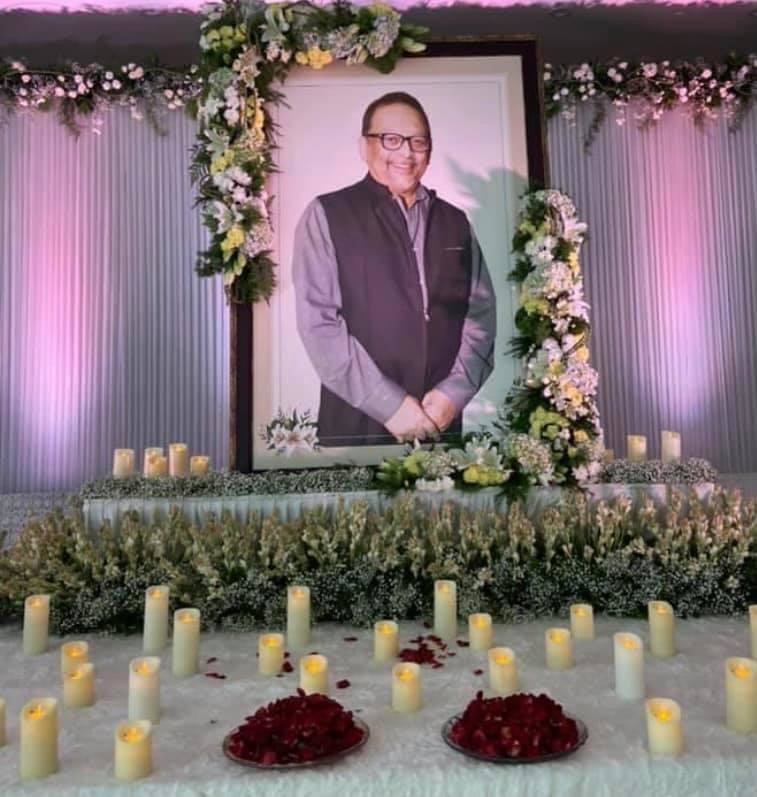 The prayer service also saw attendance from the entertainment industry. Actors Manoj Bajpayee, Neha Dhupia, Angad Bedi, Rituparna Sengupta, Gulshan Grover, Archana Puran Singh and Parmeet Sethi among others; singer Shaan and lyricist Prasoon Joshi; producer Manmohan Shetty and the legendary Subhash Ghai and his wife Rehana Ghai; creative director and producer Kailash Surendranath and Aarti Surendranath were present at the prayer service.
Sam Balsara, Chairman and Managing Director of Madison World, also arrived at the prayer meet and showed support to the bereaved family.
WATCH VIDEO OF THE PRAYER SERVICE:
Pradeep Guha's presence as a mentor and guide to his team at 9X Media is much missed. His brilliant career spanned many decades - prior to 9X Media too. As President and Executive Director of The Times of India Group, he was the Publisher of The Times of India, Femina and Filmfare brands for 10 years. He had also served as the CEO of Zee Entertainment Enterprises Ltd.


Image source: Team 9XM