Ganeshotsav 2021: 7 Marathi Ganpati Songs That Are A Must-Have For Your Festive Playlist
Marathi Ganpati songs on the occasion of Ganesh Chaturthi. This can be added to your playlist!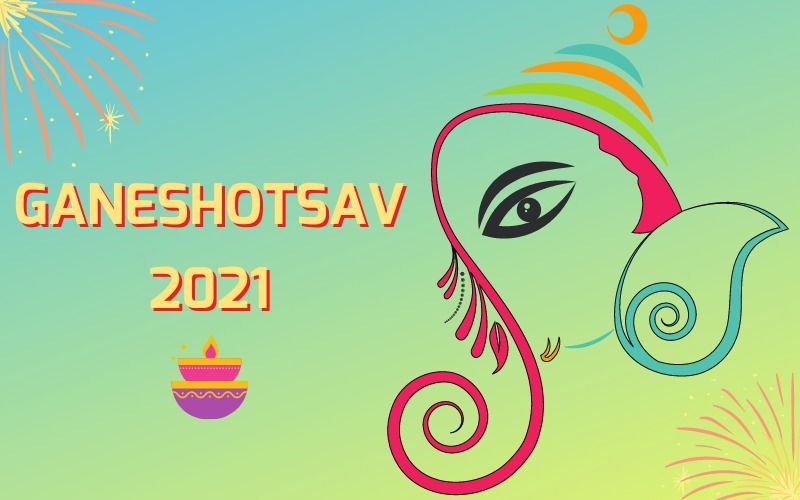 The festival of Ganesh Chaturthi is one of the most popular and moreover important festivals of Mumbai and Pune. It is celebrated with amazing devotion. However, there are numerous wonderful songs that are dedicated to the Lord Ganesha and there are especially some that not only evoke devotion within us but also take us to the trance of the festival. They are even more special when it is sung by none other than the singers of Maharashtra. Check it Out!


1. 'Sukhkarta Dukhharta':
'Sukhkarta Dukhharta' is a very famous Ganpati aarti without which the Ganesh Pooja is incomplete. The aarti is the first which is everywhere performed first during the Ganesh pooja. It is sung by the Nightingale of India, our very own Lata Mangeshkar and the music is given by Hridaynath Mangeshkar. This song is based on praising the greatness of Lord Ganesha and also has different names of Ganpati Bappa in it.
Watch Out!
2. 'Ashtavinayak Tuza Mahima Kasa':
'Ashtavinayak Tuza Mahima Kasa' is a very adored song during Ganapati Festival. This memorable song depicts the eight ancient temples of Lord Ganesh situated near Pune. This song is from the movie "Ashtvinayak" released in the year 1979. Over the years, the song is still important to play during Ganesh Utsav. The artists have sung this song are - Sharad Jaambhekar, Jayawant Kulkarni, Anuradha Paudwal, Chandrashekhar Gadgil. The Music Director of this song is Anil-Arun and lyrics are penned by Jagdish Khebudkar.
Watch here:
3. Pratham Tula Vandito:
This soulful Marathi song belongs to the movie Ashtavinayak released in the year 1979 and is one of the most popular Ganpati prayer songs ever. It was written by noted Marathi poet Shantaram Nandgaonkar. Obviously, the song is in praise of Lord Ganesha as HE is offered prayers before any other god to denote new beginnings of any work. The song is sung by Suresh Bapat and Anuradha Paudwal and music composed by Arun-Anil.
Check out here:
4. Gajanana Shri Ganraya:
Ganpati Bappa is the god of beginnings, therefore, he is honored at the start of rituals and ceremonies. As we all know that Lord Ganesha is also invoked as patron of letters and learning during writing sessions. Well, this song is sung by Nightingale Lata Mangeshkar and penned by Shanta Shelke, whereas, music is composed by Pt. Hridaynath Mangeshkar.
Watch here:
5. Morya Morya:
The most popular Ganpati Bappa Song " Morya Morya" from the Marathi movie "Uladhaal" is very important in the playlist of Ganpati songs. The music is composed by the duo sibling music director Ajay-Atul and sung by Ajay.
Check out here:
6. Ranjangavala:
The song 'Ranjangavala' is a very soulful song praising the Lord Ganesha is situated in Ranjangava village near Pune and this Ganesha is among one of the Ashtavinayak Ganpati. The song is sung by Lata Mangeshkar and Usha Mangeshkar from the album Ganapati Aarti By Lata Mangeshkar And Usha Mangeshkar. The music is composed by Yashwant Deo and written by Vasant Bapat.
Check out here:
7. Ganapati Raya:
'Ganapati Raya' is a song that welcomes the Ganpati Bappa on Ganesh Chaturthi. This is a very apt song to play on 'Vinayak Chaturthi'. The song is sung by Sudesh Bhosale and Udit Narayan. The music is composed by Anil Mohile and penned by Pravin Davane.
Watch out here:
Wishing You Happy Ganesh Chaturthi! #Stay Home #Stay Safe




Image Source: sptboye team, youtube/sudeshbhosletopic/saregamamarathi/rajshrimarathi/cinecurrymarathi