International Yoga Day 2020: These 5 Easy Yoga Poses Can Help You Fight Depression
Experts are talking about the importance of the mental health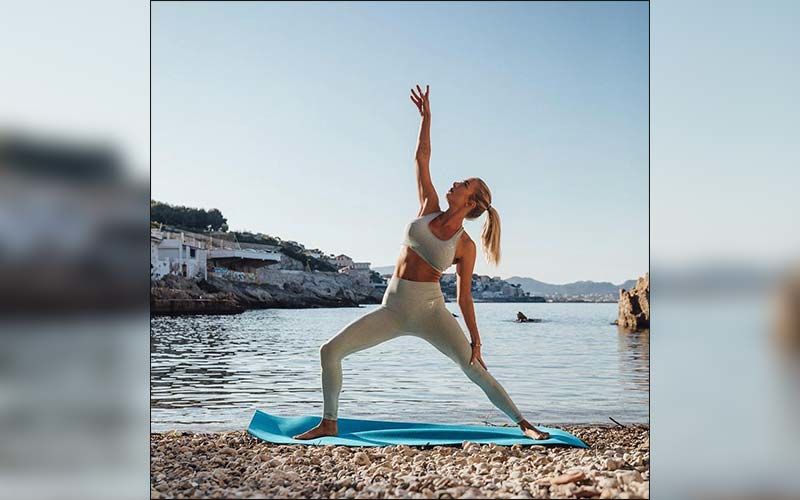 Bollywood actor Sushant Singh Rajput' suicide has opened a debate on the mental health awareness. Experts are talking about the importance of the mental health. The actor was reportedly having been in depression when he took this extreme step.

June 21 is celebrated as International Yoga Day and do you know that it also helps in battling depression which is a very common disease in the young generation.
Try these simple yoga poses for fighting depression.
1. Balasana: This helps calm your brain and releases stress and anxiety. It is considered as one of the most comfortable position.
2. Sethu Bandhasana: Also known as bridge pose, it helps in strengthening muscles and also works as wonders for people suffering from stress, anxiety, and depression.
3. Urdhva Mukha Svanasana: This yoga position can easily cure fatigue and depression. It has an overall rejuvenating effect on your body.
4. Adho Mukha Svanasana: The yoga helps fresh blood to flow into your body and stretches the neck and cervical spine. Regular practice of it helps in releasing the stress and thereby reducing anxiety.
5. Halasana: This yoga position is very beneficial as it reduces the strain on your back and enhances your posture. It calms your brain, gives it a good stretch, and keeps headaches and insomnia at bay.



Image Source: instagram