Maha Shivratri 2021: Importance, Puja Vidhi, Timing, Samagri, And Important Mantras
Shiva-ratri means the night of Lord Shiva. In the Vedic month of Phalgun (February-March) there is a Maha Shivaratri. The ceremony takes place mainly at night. Know more about celebrating Shivratri and devotees observe fast the whole day.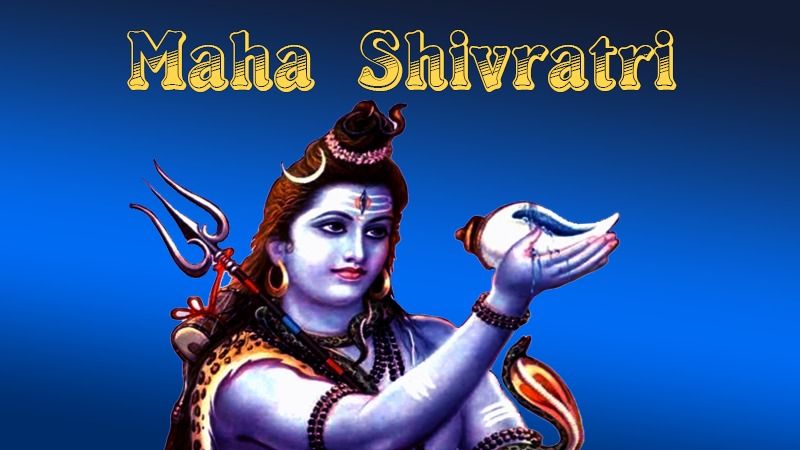 Mahashivratri festival is observed in honour of Lord Shiva, who was married to Goddess Parvati on this day. The fourteenth day of every lunar month or the day before the new moon is known as Shivratri. Among all the twelve Shivratris that occur in a calendar year, Mahashivratri is the one that occurs in February-March has the most spiritual significance. Devotees of Lord Shiva remain awake the whole night and sing the glories of Shiva.
Maha Shivratri 2021 Puja Vidhi: The day is celebrated as the marriage ceremony of Shiva and Shakti. The wee hours early in the morning are considered to be the best time to start the worshiping and continue the whole night. This is a day when nature is pushing one towards one's spiritual peak. It is also very significant for people who are in family. Therefore, on 11th March the devotees of Shiva are observing fast and celebrating Maha- Shivratri
How to observe fast?
A day earlier Mahashivratri the devotees take solemn vows that they will observe fast the whole day on the day of Mahashivratri . The very next day is Mahashivratri and devotees observe fast the whole day and whole night they sing glories and shlokas of Shiva.
Puja Samagri : While performing Puja on Mahashivratri , mainly there are five important rituals are given:
· Firstly, Shivlingam abhishkam (Bathing) is performed with Ganga Water, Milk and with leaves of Bel. This helps in purification of the soul.
· After wiping the Shivlingam properly, vermilion is applied. This increases the well-being.
· Then for the fulfillment of desires and long-life, devotees offered fruits
· Light a ghee lamp and Incense. This signifies wealth and attainment of wisdom.
· Offered betel leaves which signifies the fulfillment of worldly desires
Mahashivratri Puja Mantra : Mainly following mantras have been chanted by devotees-
Shiv Mool Mnatra :
Om Namah Shivay
MahaMritynjay Jaap Mantra:
Om Trayambakm Yajammahe Sugandhim Pushti Vardhnam
Urvarukamiva Bandhanan
Mrityormukshiya Mamritat
Rudra Gayatri Mantra
Om Tatpurushaya Vidmahe Mahadevaya Dhimai
Tanno Rudrah Prachodayat
Mahashivratri Puja Muhurat according to Drickpanchang
Shivaratri Parana Time – 06:54 AM to 03:25 PM
Ratri First Prahar Puja Time – 06:27 PM to 09:29 PM
Ratri Second Prahar Puja Time – 09:29 PM to 12:31 AM, Mar 12
Ratri Third Prahar Puja Time – 12:31 AM to 03:32 AM, Mar 12
Ratri Fourth Prahar Puja Time – 03:32 AM to 06:34 AM, Mar 12
Chaturdashi Tithi Begins – 02:39 PM on Mar 11, 2021
Chaturdashi Tithi Ends – 03:02 PM on Mar 12, 2021
Mahashivratri – A Night of Awakening
Mahashivratri is an opportunity and a possibility to bring you to that experience of the vast emptiness within every human being, which is the source of all creation. On the one hand, Shiva is known as the destroyer. On the other, he is known as the most compassionate. The yogic traditional wisdom is plentiful with many stories about Shiva's compassion. So Mahashivratri is a special night for receiving blessings of Shiva and Shakti. Let this night not just be a night of wakefulness, let make this night be a night of awakening too.