Malaika Arora Gives Tips On How To Get Sculpted Abs Like Her; Check Out These 3 Exercises That You Can Practice At Home- VIDEO
Want to get sculpted abs like Malaika Arora? The actress took to her Instagram account to share a few exercises to help get those abs; check them out!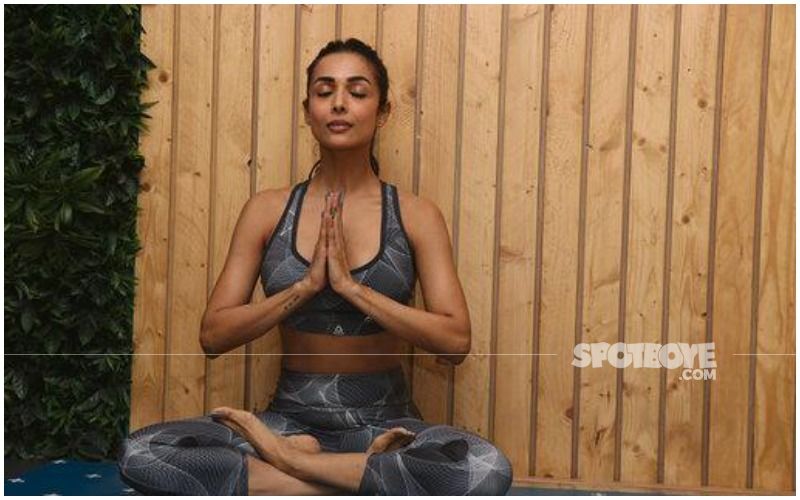 Bollywood actress Malaika Arora is among the fittest celebrities out there, and she could give the young actors a run for their money when it comes to fitness. The actress also loves sharing her workout pictures and videos, motivating her fans to go hit the gym right away! Malaika's fitness game is top-notch, and the actress has now shared with her fans a few exercises to get sculpted abs. They can be done from the comfort of your home, and you must check them out.
Malaika Arora took to her Instagram account to share a video of her absolutely acing the exercises for abs. The video starts with the text, "Quick flow for sculpted abs." She can be seen in her athleisure wear, and her washboard abs were on display. While showing how to do the first exercise, Malaika was seen mailing a split, and with her hands behind her head, she was seen bending on both sides. She was also seen performing an exercise with leg raises. Check them out below.
In her caption, Malaika wrote that these 3 exercises can be practiced at home, and she asked her fans to do them for 14 days and tell her about the results.
She further shared the secret to a good workout. "The secret to a good workout is making it fun. I enjoy my workout not only because it makes me feel healthier but also because it makes me happy."
Image Source: SpotboyE Archive