When Is Dhanteras 2021? Know The Date, Puja Vidhi, Shubh Muhurat And Significance Of Dhantrayodashi
There is no doubt that Dhanteras is an important Hindu festival associated with prosperity, wealth and fertility. This year, Dhanteras will be celebrated on Tuesday, November 02, 2021, the first day of Diwali celebrations.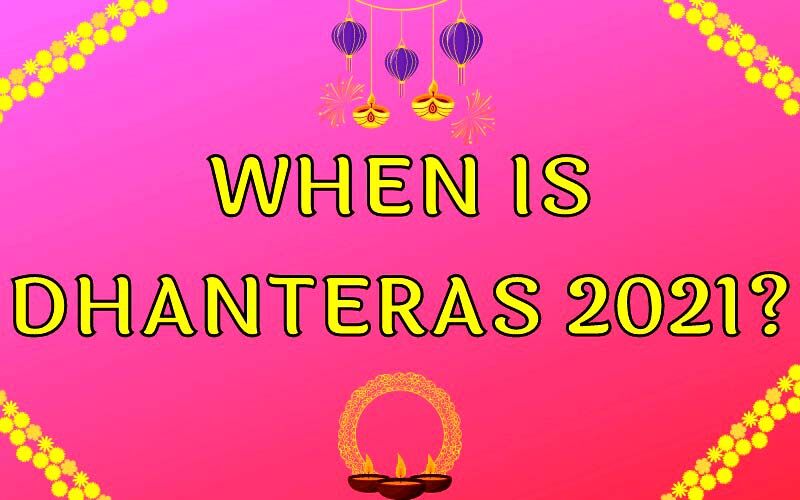 Dhantrayodashi or Dhanteras is the first day of the five days long Diwali festival. On the day Dhantrayodashi, Goddess Lakshmi emerged from the Milky Sea during the churning of the ocean. Goddess Lakshmi and Kubera, the God of wealth, are worshipped on Trayodashi, but a few days after Dhantrayodashi, Lakshmi Puja on Amavasya is considered more significant.
Dhanteras festival marks the auspicious occasion of buying silver, gold or steel utensils, which in a way symbolizes the blessings of Goddess Lakshmi. People are buying gold and silver coins on this day to honor Goddess Lakshmi and Lord Kuber, who are seen as the bringers of good fortune and prosperity. Markets and malls are crowded on this day as people rush to buy gold and silver coins. It's a festival of new purchases-whether it's household items such as brass utensils, idols of Ganesh and Lakshmi, decorative items, or big-ticket purchases like a new car, a showroom or new jewelry. On this day, taking the lead on a new venture is thought to be especially lucky.
This year, Dhanteras will be celebrated on 2nd November, 2021.
Dhanteras Pooja and Muhurat Timings
Dhanteras Puja Muhurat - 06:43 PM to 08:32 PM
Yama Deepam on Tuesday, November 2, 2021
Pradosh Kaal - 06:06 PM to 08:48 PM
Vrishabha Kaal - 06:43 PM to 08:32 PM
Trayodashi Tithi Begins - 02:01 AM on Nov 02, 2021
Trayodashi Tithi Ends - 11:32 PM on Nov 02, 2021
Shubh muhurat falls between 6:17 PM and 8:11 PM on Dhanteras
Dhanteras Puja Vidhi
It is considered auspicious to light ghee lamps on the day of Dhanteras Puja on the north side of the house. The idol of Dhanvantari and Kuber ji should be installed on the north side as well during worship. Do aarti with incense and lamps on this day. Also, offer yellow sweets to Dhanwantri Devi and white sweets to Kuberji. Chant the mantra "Om Hreem Kuberaya Namah" during worship. As you finish, recite the Dhanwantri Stotra. Finally, perform aarti and ask for forgiveness for all your mistakes. Bow down to God with folded hands.
There is a unique custom of making a sweet called Naivedyam with powdered coriander seeds and jaggery in the state of Maharashtra on this day for offering to Goddess Lakshmi.
People begin preparing for Dhanteras with diyas, lights, rangoli and flowers days in advance. The entrance is decorated with traditional and colourful designs of rangoli. In addition, the footprint of Goddess Lakshmi is imprinted in a similar manner at the house's entrance.
Image Source: 9XM Team