Jhimma: Teaser For This Most Awaited Marathi Drama Out Now
The teaser of Hemant Dhome's directorial most-awaited Marathi woman-centric drama Jhimma is out now.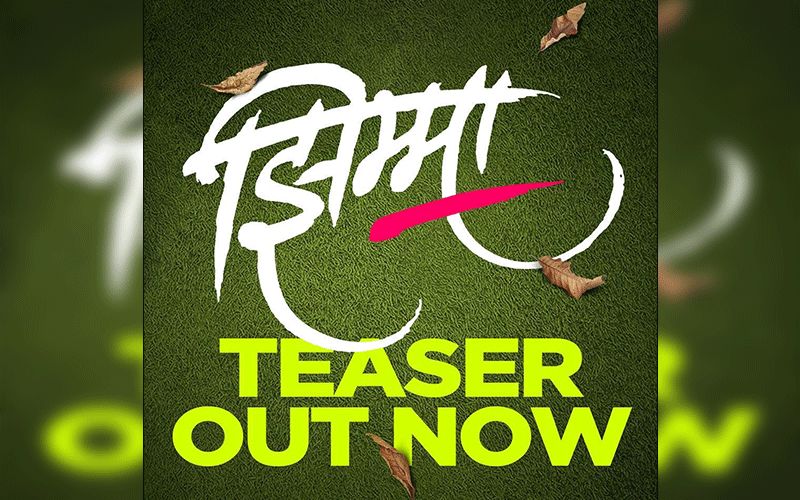 With the depressive and sad times of COvid-19 getting disappeared, the Marathi industry has been presenting the audience with new perspectives towards life through various upcoming films. One such slice of life film Jhimma will soon be hitting the box office with a new perspective towards life to make everyone fall in love with life. The film is a Hemant Dhome directorial, produced under the banner of Chalchitra Company. Being a woman-centric movie, it stars actresses Sayali Sanjeev, Sonalee Kulkarni, Kshitee Jog, Mrinmayee Godbole, Suchitra Bandekar, Nirmiti Sawant, and veteran actress Suhasini Joshi in the lead with actor Siddharth Chandekar playing a supportive role in the main cast.
The poster of the film was recently revealed by the team. And, on the occasion of International Women's Day yesterday, the teaser of the film got released. Announcing the teaser release, actress Mrinmayee Godbole took to her Insta to share a post about the teaser.
Sharing a poster announcing the teaser release, the actress shared the link to the teaser in her Insta story. The teaser of the film is truly beautiful and has gained a huge response from the audience. From the teaser, we can say that the film is a mild comedy film representing the lives of seven women.
Talking about the film, Jhimma is a slice of life film which depicts the story of seven different women from the different cultural background. These women come together on a 10 day trip to Great Britain. While on a trip they forget all the worries in their lives and look at life with a new perspective healing all the pain of the past. The title of the film perfectly suits the story as it represents the Marathi folk dance where women come together and celebrate the event while dancing together and leaving behind all the worries in their life. The film surely looks promising. Thus, people are looking forward to it. The release date of the film is yet to be announced. So, the fans will have to wait for a while, as the team hasn't revealed further details.
To get the latest updates and information on this topic, make sure to stay tuned with us!
Image source: Instagram/mrinmayeegodbole