'Iblis': Apurva Nemlekars New Play Based On A Dark And Mysterious Plot, Coming Soon
Sultry Shevanta is back but this time with a mysterious play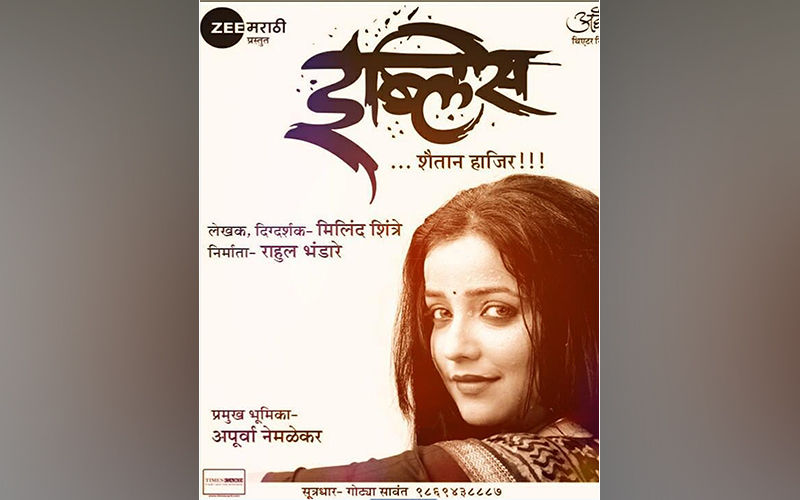 The legendary, Sultry Shevanta, Apurva Nemlekar, took the Marathi television industry by surprise, creating a bold new type of character like never before. She was the mistress of a married man who then becomes a ghost! This sentence would have seemed like a stunt 5 years ago, but today that's the trendsetter Apurv.a Nemlekar
Apurva is back! This time with a mysterious character in a dark play. An ecstatic Shevanta posted on Instagram a poster of her upcoming play 'Iblis'. The poster shows her in the Shevanta like appearance. This has got the fans excited about the opening of this grand play.
Although the audience has stereotyped Apurva due to her character 'Shevanta', Apurva was also a renowned jewelry model prior to her stint in Marathi television serials. She is also a proud entrepreneur. She owns Apoorva collections, an ethnic jewelry brand famous amongst the industry peers. But fans now love her most for this character she played.
Apurva has become a renowned celebrity after 'Ratris Khel Chaale'. The fans who were eager to see Shvanta's new look are now happy to see her in the new avatar that can be a reminder to her unique character.
Image Source:- instagram/apurvanemlekarofficial