'Sir, Premacha Kay Karaycha?': Makarand Deshpande Makes A Sensational Marathi Theatre Debut With This Play
Makarand Deshpande to make his acting debut in Marathi play 'Sir, Premacha Kaay Karaycha' which is written and directed by him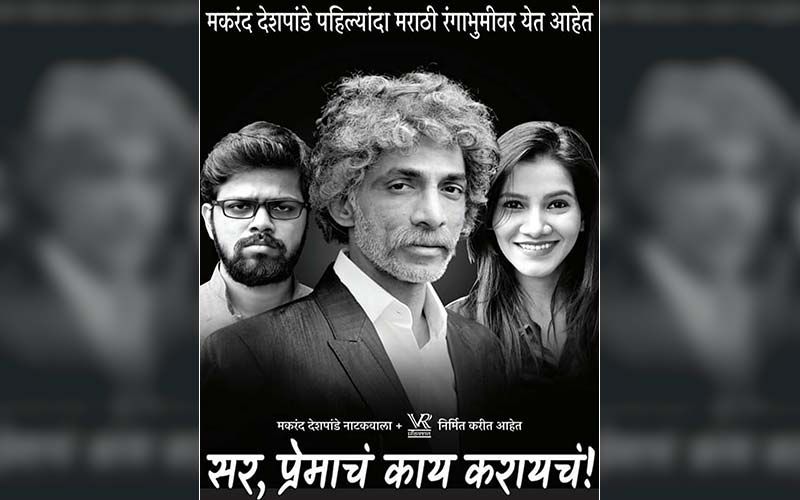 A renowned Hindi stage and film actor Makarand Deshpande, known for his epic cameo performance in 'Swades' as a Sufi singer in the song 'Yunhi Chala Chal Rahi', is making his grand debut in Marathi drama industry.
Makarand made his acting debut with inter-collegiate drama competitions, he later moved to become a writer and director of many Hindi plays. His Bollywood performance in, 'Jungle', 'Sarfarosh', 'Swades', 'Makdee', 'Bbuddah... Hoga Terra Baap' and 'Darna Zaroori Hai' were remembered for his methodical acting and immense talent.
Now that Makarand is making his acting debut in Marathi with 'Sir, Premacha Kay Karaycha?', fans are expecting a stellar story being told on the stage through Makarand's story and performance.
'Sir, Premacha Kaay Karaycha' is a story about the dilemma of love that is both written and directed by Makarand. Ajay Kamble, Aakansha Gade, Madhuri Gavali, Ninad Limaye, and Aniket Bhoir are key artists in the play.
The play launched on 19th December at Gadkari Rangayatan, Thane and now the play is being scheduled across Maharashtra. Marathi fans welcome Makarand to his mother tongue and have given a great response in the initial shows.
Image Source:-Instagram/arti.more18