"Stretch your limits!" Bhushan Pradhan As He Tries A Full Split In The Gym
Stretching his own limits, actor Bhushan Pradhan gives a new workout goal to his fans as he successfully does a full split.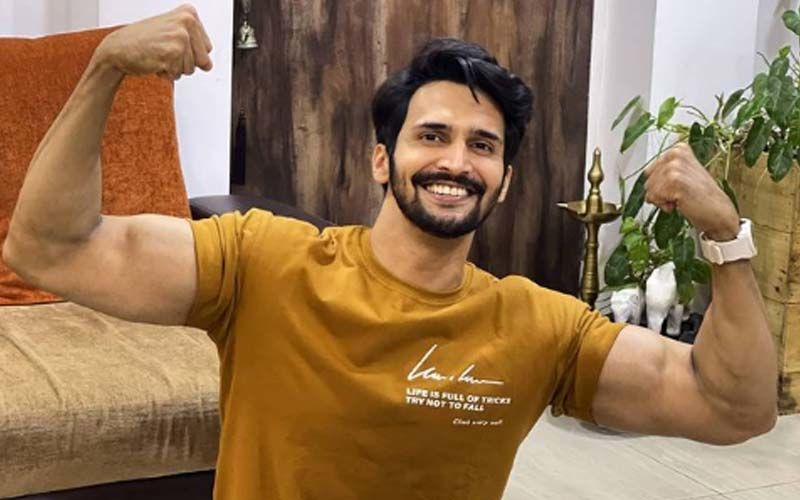 Being a fitness freak Marathi actor Bhushan Pradhan has always kept his body and mind in a perfect posture. Inspiring others and breaking off his own limits, the actor shares his extreme workout routines with his fans on social media. Talking about his extreme workout routines, the actor has recently shared a workout Reel while doing a full split.
The actor shared the video with caption saying "Stretch your limits! Not bad right?"
Moving slowly towards the ground, the actor stretched his legs breaking off his own limits. And, at the end, he successfully did a full split, as we can see in this video. When it comes to going off the limits, the actor has never ceased to amaze his fans. And, he continously keeps motiating his fans. Living up to his of the title Maharashtra's Most Desirable Man, Bhushan has made every girl fall in love with him. His well maintained physique is an inspirartion for his male fans and a weak point for all his female fans.
Meawhile, on the work front, the work front, the actor will soon be meeting his fans with his upcoming Marathi film, starring actress Neha Mahajan opposite him. The title and the details of the film haven't been revealed yet, besides that the film has completed its shoot. Thus, fans are so eager to know about this upcoming project of Bhushan.

Image source: Instagram/bhushan_pradhan