3 Years Of Pushpak Viman: Subosh Bhave Remembers The Journey Of His Popular Marathi Film
Subodh Bhave recalls the days of his popular Marathi film "Pushpak Viman" completed 3 years.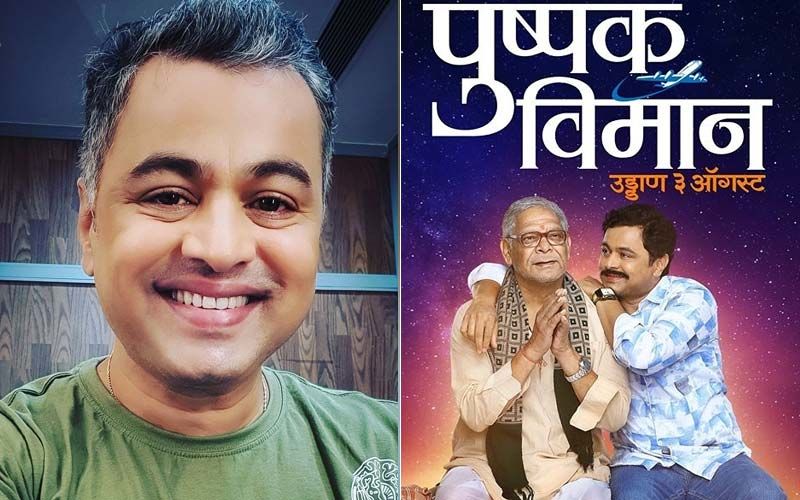 Renowned Marathi actor Subodh Bhave has grabbed the attention of his fans again on the Instagram handle. Subodh is very vocal about his moves and always spreads awareness through his posts. In his recent post on Instagram, Subodh looked nostalgic. He uploads a poster of "Pushpak Viman". Subodh Bhave wrote – "३वर्ष "पुष्पक विमान" ची आजोबा आणि नातवाच्या नात्याचा अनोखा प्रवास!( 3 years to "Pushpak Viman", A unique story on the relation of a grandfather and grandchild)". Subodh Bhave enjoys a massive fan following on social media and his post of "Pushpak Viman" is flooded with the comments of fan's appreciation in the comment section.
Vaibhav Chinchalkar's "Pushpak Viman" features Mohan Joshi and Subodh Bhave in pivotal roles. Also, stars, Gauri Mahajan and Siddharth Deshpande.
Recently, Subodh Bhave also got vaccinated. He shared the news with his fans on his social media handles, saying that he and his wife are jabbed with the COVID-19 vaccine. Subodh Bhave and his wife Manjiri Bhave are childhood friends who have known each other for over 30 years and recently they celebrated 20 years of their marriage.
This amazing couple supporting each other in the ups and downs of life to keeping the spark alive in their marriage and transferring their sacrament legacy to kids, Subodh and Manjiri proved that their love story is no less than a fairy tale. Subodh is an acclaimed actor whereas Manjiri established herself as a TV show producer.
On the professional front, Subodh Bhave essayed a pivotal role as Shridhar on the TV Show "Chandra Aahe Saakshila".
Image source: instagram/subodhbhave