Rithvik Dhanjani On Not Doing Daily Soaps For 8 Years After Pavitra Rishta: 'Har Kisi Ko Mukammal Jahan Nahi Milta'--EXCLUSIVE
While talking exclusively to SpotboyE, Rithvik Dhanjani reveals why he stayed away from daily soaps for eight years. Read on!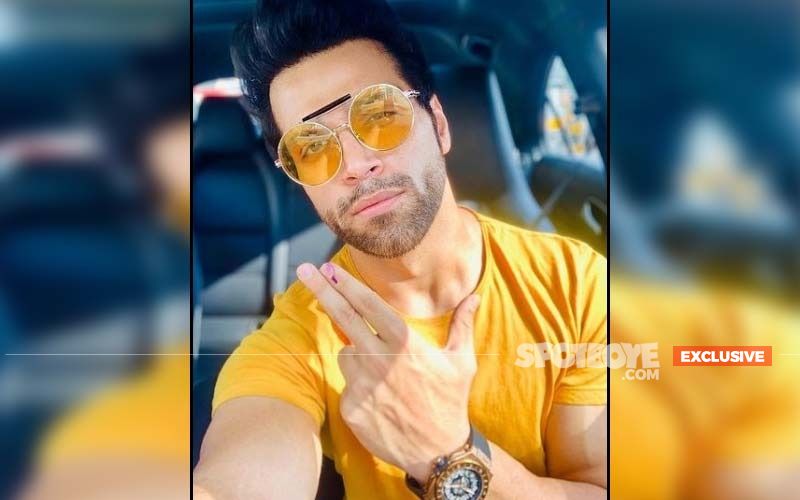 Actor Rithvik Dhanjani rose to fame with his brilliant performance in the popular show Pavitra Rishta. He gained huge popularity for playing Arjun Digvijay in Ekta Kapoor's daily soap. While his fans were expecting to see him more in TV shows, Rithvik turned to hosting and won many hearts with his anchoring skills. It's been 8 long years that he has not been the part of any daily soap after Pavitra Rishta.
Now, in an exclusive chat with SpotboyE.com, Rithvik opened up about staying away from daily soaps and stated that after Pavitra Rishta, he was never offered a show that he fell in love with. However, the actor also clarified that there were few stories he really wanted to do but that he could not. Rithvik shared, "I will be honest, Maine jo bi kaam kiya hai meko uss kaam krne se pehle hi pyaar hogya. Jab Maine Pavitra Rishta ki kiya meko us kirdaar, us show se pyaar hogya. Fortunately or unfortunately aise koi kahani bani nhi jisse ya meko koi show offer hua nhi jisse meko pyaar hua ho ya jise dekhke mujhe laga ho yeh toh karna chahiye. (Honesty, Till date whatever work I have done, I have fallen in love with the work even before starting it. When I did Pavitra Rishta, I really loved my character and the show right from the beginning. Fortunately or unfortunately after that I was not offered any story that I fell in love with or felt like I should do it."
He goes to add, "I have not done television from last 8 years; I have not touched any daily soap. It was not like that there were not any good stories; They were couple of stories in between this entire span of time, I genuinely wanted to do it but I feel har kisi ko mukammal jahan nahi milta'. May be those stories were not made for me. I really wanted to do those shows and tried my level best but that couldn't happen due to whatsoever reason. Coming to my new web show Cartel, I really liked the script and I am quite excited about it."
The Super Dancer host also talked about his 10 years journey in the industry and asserted that he owes his everything to his fans.
"I am extremely grateful and blessed to be a part of this industry and to be able to live my dreams. I know for this fact, I was made for this; I was born to do this. And, there was nothing else in this planet I would be doing if not acting. So, it's kind of difficult to believe that I have completed 10 years in this industry as I feel like that I have just started, it's such a long way to go. "My fans have given me unconditional love. So, I owe my journey, my career, everything I have today to people, fans who have given me all the love," Rithvik signs off.
Image Source: Instagram/rithvik_d/