67th National Film Awards: Anandi Gopal Wins Best Feature Film On Social Issues And Best Production Design Award
Marathi film based on one of India's first female physicians, Anandi Gopal, wins in two categories at 67th National Film Awards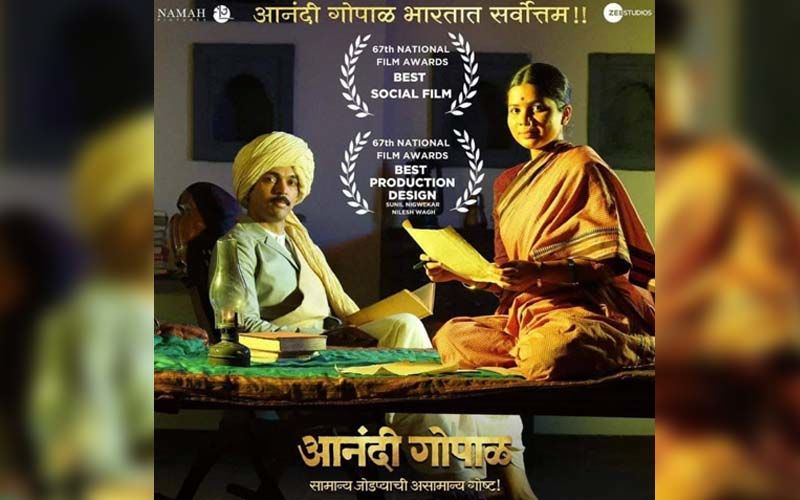 Anandi Gopal Joshi, a young girl from the suburb of Mumbai, Kalyan marked her name as one of the first Indian female practitioners of western medicine with the help of her husband Gopalrao. She earned her medical degree at Women's Medical College in Pennsylvania.
A Marathi film, Anandi Gopal, about the life of this young first female physician, has earned accolades at National Award in two categories — best feature film on social issues and production design as well. Sameer Vidhwans, the director of the movie Anandi Gopal expressed his views as- "A couple of us were watching the telecast on YouTube and got goosebumps when our film was announced. Anandi Gopal has been awarded for not one but two categories: best production design and film on social issues. It was a proud moment. It is a dream for every filmmaker to receive the National Award. I have that dream transpiring into reality".
The actor Lalit Prabhakar who played the role of Anandi's husband, a visionary man in Anandi Gopal is avid on social media and he recently posted on his Instagram the poster of an award-winning Marathi movie and captioned –"Anandi Gopal has won National Award for Best Film on Social Issues and Best Art Direction. Extremely Proud and Grateful to be a part of this film. आनंदी गोपाळ ची टीम... खूप प्रेम भाई लोग. ( विशेष उल्लेख आमची Assistant Director's ची टीम" Lalit has summed up the post with a few hashtags and thanked them for the success of the movie.
The popular Marathi actress Bhagyashree Milind essayed the eponymous role, whereas, the role of the husband was played by Lalit Prabhakar. Nilesh Wagh and Sunil Nigwekar are the winners of the production design award.

Image source: Instagram/lalit.prabhakar