Aai Kuthe Kaay Karte, August 3rd, 2021, Written Updates Of Full Episode: Arundhati Finally Divorces Aniruddha And Becomes An Independent Woman
Aai Kuthe Kaay Karte, August 3rd, 2021, Written Updates Of Full Episode: Arundhati Finally Divorces Aniruddha And Becomes An Independent Woman - As she signs the divorce papers, the Deshmukh family is engulfed with sadness.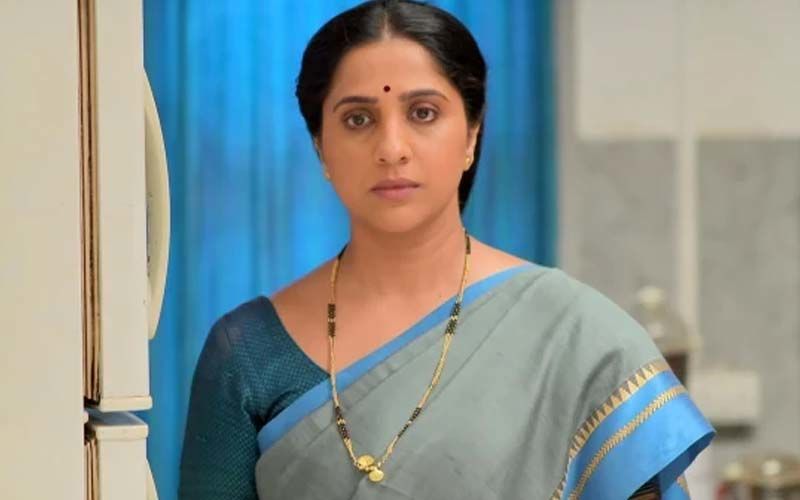 It all started a year ago when innocent and demure Arundhati started becoming self-dependent and confident. After knowing that her husband has betrayed her, Arundhati stuck with him just for the sake of the family. This toxic relation is at its final moment now, as Arundhati has put her decision into action. Bidding the final and heart-warming goodbye to the Deshmukh, Arundhati left the Samruddhi bungalow with Aniruddha. As they were getting closer to the court, Arundhati kept having flashbacks from the past but she stood firm by her decision.
Now, in today's Aai Kuthe Kaay Karte episode, Arundhati and Anirudha reach the court. Does the couple ask the clerk about where the lawyer is? The clerk replies saying that he's gone to have breakfast. As the clerk responds arrogantly, Aniruddha gets into a fight with him but Arundhati calms the situation down. Then the couple waits outside the office.
Back at home, Yash starts panicking. Although he was the one who encouraged Arundhati to take her decision, Yash feels devastated by the fact that he won't be able to see his mother regularly. He opens up to Gauri saying that he's lost a best friend and his main support pillar. Gauri encourages him and tries to calm him down. But the fact that his mother will no longer be in the house is so unbearable that Yash starts crying. Meanwhile, not being able to hide his feelings anymore, Abhishek goes to Anagha's house. After acting tough in front of the family, Abhi breaks down in front of Anagha saying that he can't handle his mother the fact that his mother is going away from him. He takes out everything he feels about Arundhati and Aniruddha's divorce, in front of Anagha. Seeing that he's so sad, Anagha encourages Abhi, putting aside everything that happened in the past.
Back at home, Kanchan still hopes that a miracle will happen and Arundhati will take her decision back. Feeling destroyed by Arundhati leaving the house, Kanchan starts hallucinating. She sees Arundhati and Aniruddha coming back together, saying that they've decided to give each other another chance. But Appa and Isha put her out of her hallucination and support each other in this situation.
Meanwhile, Sanjana keeps having doubts about Aniruddha as she keeps getting flashbacks from all the times when Aniruddha showed her that he's not interested in her. She remembers what Shekhar kept telling her about Aniruddha only using her for his needs. Although she has doubts about Aniruddha's decision, Sanjana is sure about Arundhati. But being desperate, she calls Aniruddha. And at the court, Aniruddha with Arundhati how things have changed. Asking her how can she be calm in this situation, Aniruddha says that she's become confident, unlike her previous self. Replying to him, Arundhati says that he has become indecisive, unlike his previous self. At that moment, Aniruddha receives a call from Sanjana but he cuts it as the couple gets called by the lawyer. Entering the office, the lawyer hands over the divorce paper to both Arundhati and Aniruddha. Feeling strange while receiving the papers, Arundhati finally gets rid of her relationship with Aniruddha by signing the divorce papers.
Image source: instagram/aai_kuthe_kay_karte_official/SpotboyE