Aai Kuthe Kaay Karte, July 09th, 2021, Written Updates Of Full Episode: Ankita Father Asks For Forgiveness
Aai Kuthe Kaay Karte, July 09th, 2021, Written Updates Of Full Episode: Ankita Father Asks For Forgiveness - Ankita's lie causes havoc at the Deshmukhs.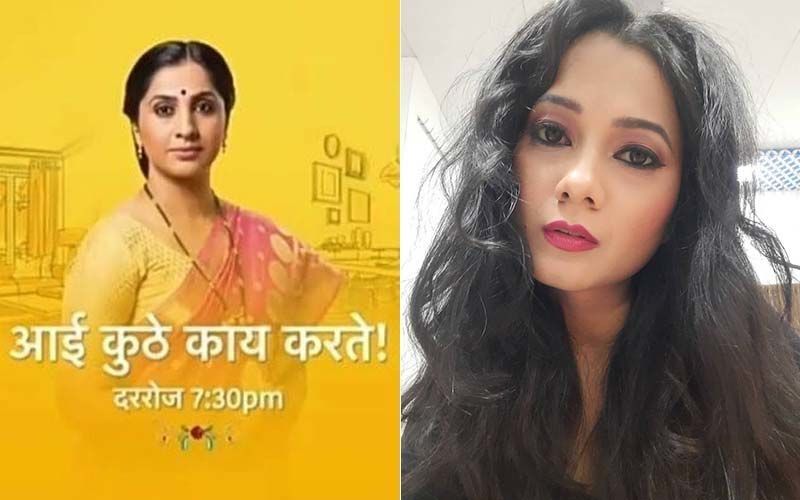 Abhishek, Kanchan, and Yash play an act to bring out the truth from Ankita's own mouth. While getting trapped in their act, Ankita accidentally reveals the truth about her suicide attempt. Abhi catches her and proves her guilty by showing her the evidence that he has found.
Now, in today's Aai Kuthe Kaay Karte episode, Ankita tries to deny the truth but accepts it when Arundhati asks her if it is true. Abhi loses his temper and slaps Ankita in front of everyone. Arundhati stops him as he again tries to slap her. Ankita's mother gets furious and warns Abhi that she'll file a complaint against him. Hearing that Arundhati asks her to call the police as she and her daughter will be the ones behind the bars. Ankita tries to threaten Abhi by saying that she'll file a rape case against him, but knowing the truth she did Abhi asks her to do whatever she wants.
Arundhati asks Ankita's mother what should they do with Ankita, to which her father tells them not to forgive her ever while appearing out of nowhere. Ankita's father apologizes to Arundhati that he didn't do anything about his daughter's actions. Meanwhile, Ankita's mother reveals that Aniruddha was also involved in all of this. Everyone looks at him with suspicion, thus Aniruddha blames Abhi for being in love with a poor girl. Appa interrupts him and asks Ankita's mother to take her away as Abhi and Ankita are not legally married. Ankita tries to convince Abhi but her mother stops her from doing that. While leaving with her daughter, Revati fires Aniruddha from the job, giving him a shock. Ankita's father feels guilty about his wife and daughter's actions and he assures Arundhati that he won't let Ankita get near Abhi, ever. After leaving Samruddhi bungalow, Ankita's mother scolds her for not being successful in getting what she wants. While she vows to destroy the Deshmukh family, Ankita's father warns her and her mother, saying that he'll be sending both of them to London.
Back at Samruddhi bungalow, Aniruddha gets to know that Abhi and Kanchan played an act to bring out Ankita's truth. Aniruddha blames Abhi for losing his job. Arundhati confronts him and both get into a fight, where Aniruddha only thinks about himself and Arundhati tries to speak for the good future of her children. While fighting, Aniruddha accidentally speaks harshly about Arundhati, saying that he never loved her once. While leaving in his room, Aniruddha warns everyone that everything won't happen as they desire. As soon as he leaves, Appa asks Arundhati not to take what he said seriously. Arundhati replies to him saying that she doesn't take his talk seriously anymore, but she won't stay quiet if he is doing something wrong regarding the future of her children.
Image source: SpotboyE