Aai Kuthe Kaay Karte, Spoiler Alert, 10th July 2021: Arundhati's Lawyer Confirms The Date Of Divorce
Aai Kuthe Kaay Karte, Spoiler Alert, 10th July 2021: Arundhati's Lawyer Confirms The Date Of Divorce - The family is gripped with sadness to see the strong pillar of the family leave.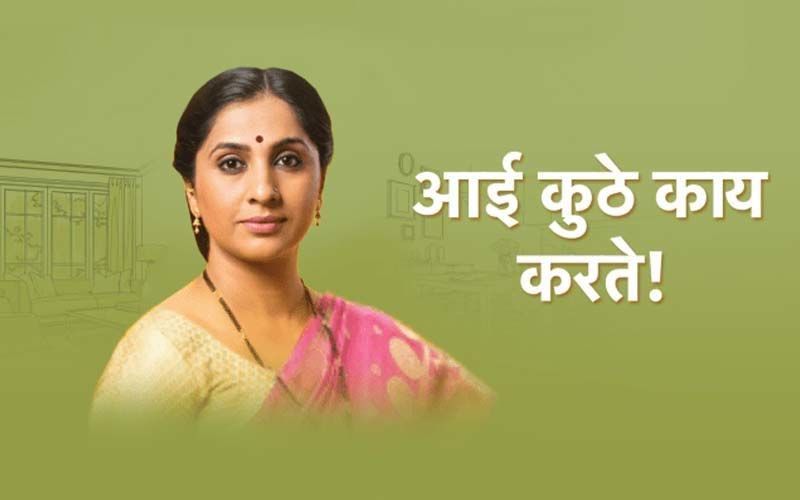 Ankita's truth gets exposed in front of everyone. Ankita and her mother get humiliated by the Deshmukh family. After a while, Ankita's father appears out of nowhere and asks the Deshmukhs never to forgive Ankita. While leaving with fury Ankita's mother fires Aniruddha from the job. Ankita's father apologizes to Arundhati that he didn't act in time, even though he knew what Ankita and her mother are doing. After leaving the Samruddhi bungalow, Ankita and her mother try to plot something to destroy the Deshmukh family. While they're plotting something, Ankita's father warns both of them they'll have to face him if they'd try doing something against the Deshmukhs and tells them that he's decided to send both of them to London.
Back at Samruddhi bungalow, Abhi thanks Yash for helping him reveal the truth about Ankita when Aniruddha gets to know that everything was just an act. Aniruddha gets angry at everyone blaming Abhi for losing his job. Arundhati confronts Aniruddha's selfishness as he only thinks about himself without thinking that his son's life will be ruined. Everyone takes her side and feeling cornered by everyone, Aniruddha warns them saying that everything won't happen as they please. After that everyone tries to comfort Abhi.
Further, in tomorrow's Aai Kuthe Kaay Karte episode, Abhi feels a lot better and happy as Ankita is out of his life. While having breakfast with everyone, Abhi feels happy like in the old days. Arundhati feels blessed that she saw her son happy after a long time. Hearing her heartfelt words, Abhi assures her that she'll see him this happy every day, starting from this day.
As Ankita is out of their house, everyone's life seems to be getting back to normal. But their happiness doesn't seem to last long as Arundhati gets a call. And after talking on the phone, she looks worried and unhappy. To know what's wrong, Abhi asks her what happened. To his question, Arundhati answers that the call was from her lawyer and he informed he that he has confirmed the date of divorce. Everyone feels stunned and sad after knowing that Arundhati will be out of the house in a week. While she tells everyone about it, Aniruddha also appears in the leaving room. And after hearing what she said, Aniruddha also looks unhappy about this.
Image source: Hotstar