Aai Kuthe Kaay Karte, October 15th Written Updates Of Full Episode: Aniruddha Offers Money To Yash For His London Trip Much To Sanjana's Dismay
Yash is all set to go London, Aniruddha offers him money for his trip, an emotional moment for Abhishekh and Yash.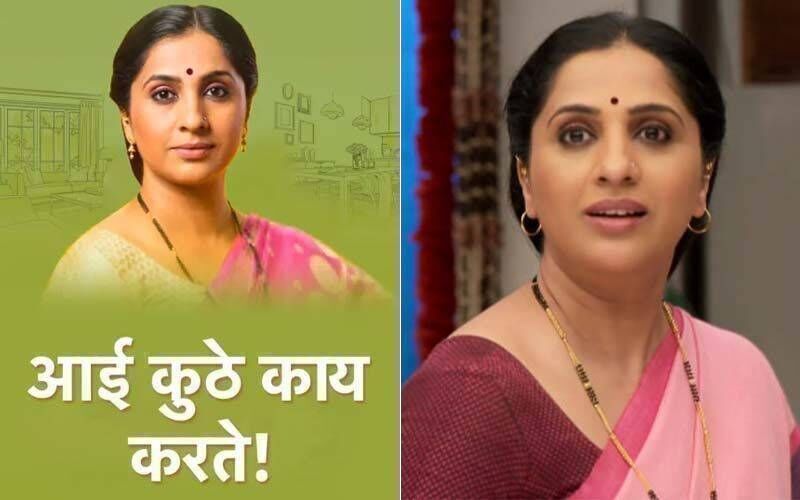 Today's episode starts with Aai (Kanchan Deshmukh), Appa (Vinayakeao Deshmukh) Avinash, and Arundhati enjoying the fresh snacks, aloo vada. While Sanjana enters and as usual throws her tantrums and instructs everyone that do not to offer these snacks to Aniruddha.
Meanwhile, Gauri enters and asks Sanjana about Shekhar's call, he is wafting to pick Nikhil. Aai tries to find out why Nikhil is going to his father's place. Then Gauri says, he is not feeling comfortable here that's why he is missing his father and wants to stay for some time.
Nikhil with his innocence turns everyone emotional, he is touched by the care he gets from Deshmukhs. He asks Kanchan Deshmukh to call him for bedtime stories and that makes her cry. Nikhil pays obeisance to all elders and leaves.
Arundhati also takes permission to leave for her place but Avinash stops her and tricks her to talk to her in the kitchen. Avinash wants to know how Arundhati and Yash arrange such a big amount of money to help him repay the loan. She is about to reveal but meanwhile, Gauri enters and interrupts their secretive conversation.
Yash is busy packing his stuff for the London trip. Abhishek is helping him. Meanwhile, Aniruddha enters with an envelope of money and tries to handover it to Yash, which later accepts. Aniruddha tells Yash that he may be harsh in behavior throughout the year but he loves his children. He is very happy with Yash's success and wants to see him so high. Sanjana, while passing hears the conversation secretly between Yash and Aniruddha. Stay tuned to get more updates on Aai Kuthe Kaay Karte!
Image source: Hotstar