Anupamaa Spoiler Alert: Vanraj Defends Anupamaa When She Faces The Wrath Of The Society, Leaving Kavya Shocked
Read to know what will happen in the upcoming episode of Anupamaa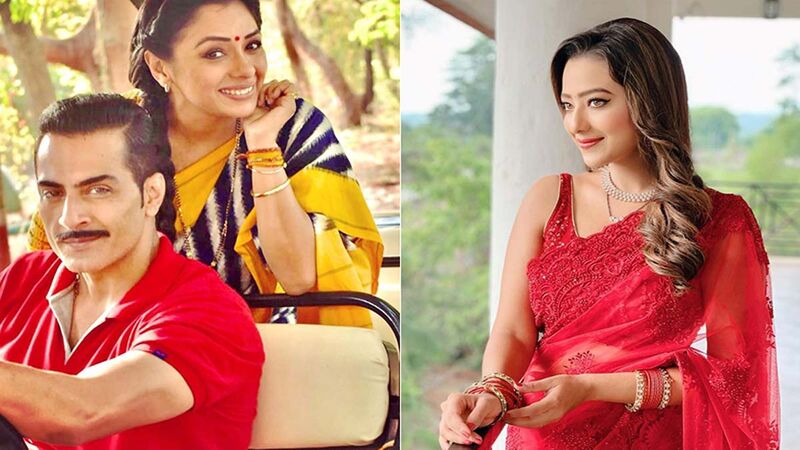 Rupali Ganguly, Sudhanshu Panday and Madalsa Sharma starrer, Anupamaa is all set for an interesting twist. As Anupamaa (Rupali Ganguly) prepares for a cooking competition, she faces the wrath of the society as well as Baa. But to everyone's surprise coming to her rescue is none other than Vanraj (Sudhanshu panday) His changed behaviour shocks Kavya (Madalsa Sharma) as well as the rest of the family members. Shah's neighbours approach Baa and complain to Baa that Anupamaa's cooking competition has evoked fights in their household. Their daughter-in-laws are too wanting to participate in it.
Hence, they warn Baa to ask Anupamaa to stop this competition or the society shall boycott the family. This is followed by Vanraj defending Anupamaa thus leaving Baa shocked. When Baa asks Vanraj about his sudden change in his approach towards Anupamaa, he replies that having a peaceful atmosphere at home is of utmost importance. Anupamaa kick starts the competition and also shares her story with the contestants. Narrating that her life was too like many others, when she came as a bride in the Shah family, she took care of everything and made family her priority. However, she urges contestants in this process one should not forget themselves.
Anupamaa is emotional to watch many ladies participating in the cooking competition organised by her.
Meanwhile, Samar finds a note stating Nandini is leaving the family forever. Samar informs about Nandini's note to Anupamaa, Anuj assures her that he will get back Nandini. Anupamaa though decides to approach Vanraj for help in this matter, he refuses to help her as Samar did not approach him first.
Image Source: Instagram/rupaliganguly/madalsasharma