Aai Kuthe Kaay Karte, Spoiler Alert, 3rd August 2021: The Lawyer Hands Over The Divorce Papers To Arundhati And Aniruddha
Aai Kuthe Kaay Karte, Spoiler Alert, 03rd August 2021: The Lawyer Hands Over The Divorce Papers To Arundhati And Aniruddha Arundhati feels overwhelmed, just before she's about to sign the papers.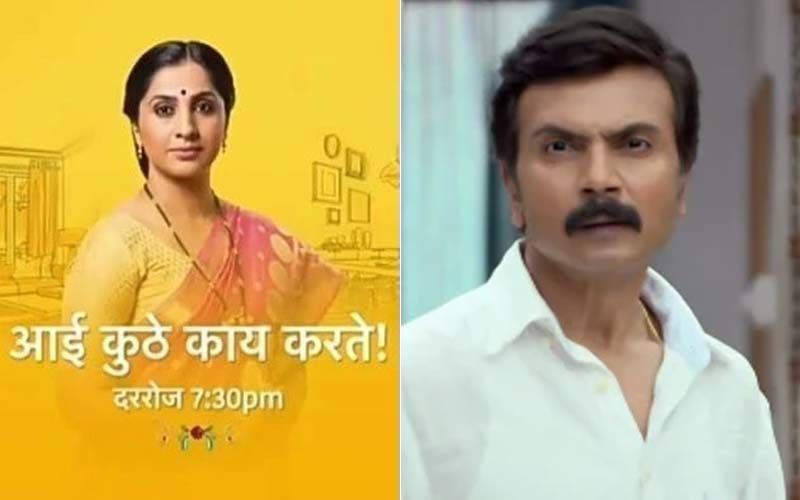 Yash and Gauri finally got engaged after making Kanchan agree, as she tried to oppose their engagement after hearing Gauri's secret. Everyone stood behind Yash and Gauri and made Kanchan change her mind by making her throw away her old thinking. Before leaving the house, Arundhati finally got to see one of her children's engagements being done successfully. Everyone was overjoyed after that, but their oy didn't last long as Arundhati and Aniruddha's divorce date came near. Arundhati cleared the misunderstanding between the family and banded it together while herself leaving the family. Everyone supported her decision, but their hearts are still broken by the thought that Arundhati will no longer be around them.
On the day of the divorce, everyone sat in the hall quietly. But cheering everyone, Arundhati left them while bidding them a heartwarming adieu. Strengthening her heart for the divorce, Arundhati left the house with Aniruddha. As they were leaving, Sanjana stopped Arundhati and Aniruddha and thanked Arundhati. While leaving the house, Arundhati gave her a tip and a warning. Meanwhile, at the Samruddhi bungalow, everyone grieved over Arundhati leaving them while having flashbacks of their memories with her. Vimal tried to lighten up everyone's mood, but no one seemed to be okay. Avinash told Kanchan that he'll always be there for the family from now on. And Kanchan asked him to stay with everyone for few more days as it'll take her some time to recover from the sadness. On the other hand, Abhi tried to calm Isha down, as she started crying out loud thinking about her mother. Abhi assured her that he'll be taking her and Yash to Arundhati on the next day. Meanwhile, while leaving for the court, Arundhati gets flashbacks of the thing that happened to her and everything that she has achieved over the past year.
Further, in tomorrow's Aai Kuthe Kaay Karte episode, Arundhati and Aniruddha reach the court. Arundhati sits next to Aniruddha and remembers the past years she spent with him as her husband. While sticking to the decision she has made, Arundhati is about to write her own fate. Getting all the preparations done, the lawyer hands over the divorce papers to Arundhati and Aniruddha.
Both Arundhati and Aniruddha look at the paper, as their fateful moment is finally here. As the lawyer asks them to sign the papers, Arundhati seems to be troubled as she looks at Aniruddha and he looks back at her. Getting them back to signing the papers, the lawyer asks Arundhati to sign the papers. Both Arundhati and Aniruddha seem to be troubled at the moment, as they take hesitate to sign.




Image Source: Instagram/aai_kuthe_kay_karte_official, hotstar