Aai Kuthe Kaay Karte, Spoiler Alert, August 13th, 2021: Sanjana Gets Jealous Of Arundhati When Aniruddha Shows Strong Feelings About Her
Aai Kuthe Kaay Karte, Spoiler Alert, August 13th, 2021: Sanjana Gets Jealous Of Arundhati When Aniruddha Shows Strong Feelings About Her -Aniruddha shows that he cares for Arundhati through small gestures.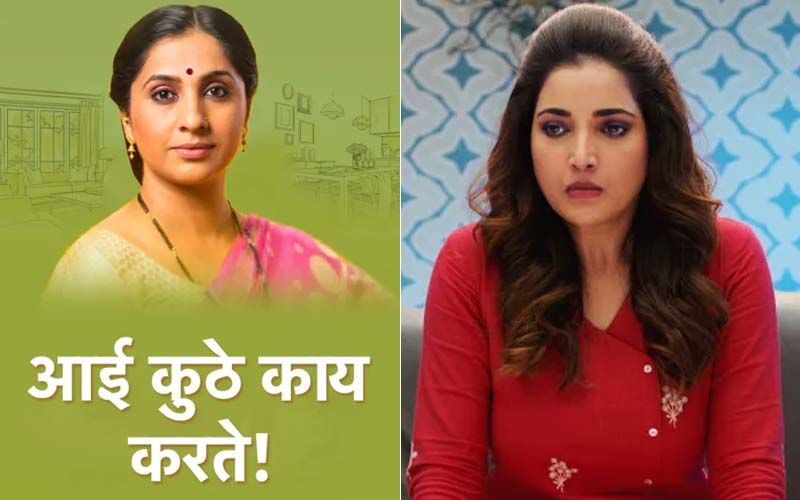 Arundhati visits her former in-laws, for the first time after her divorce. As Sanjana is also present there, she tries to criticize Arundhati but gets answered perfectly by her. Arundhati then greets her family with love. Hearing her voice, Aniruddha comes down to the living room. Seeing Arundhati at home, Aniruddha feels happy as well and Sanjana seems to be upset by his behavior. Sanjana then takes Aniruddha to the court. After they leave, Vimal arrives and greets Arundhati, as she gets surprised to see her. Yash and Abhi then decide to stay home for their mother, but Arundhati asks them not to take leave from work. Leaving for work, both of them assure Arundhati that they'll be back early. Then Arundhati has a sweet conversation with Aai, Appa, and Isha. Then she goes into the kitchen to talk with Vimal. Talking with her, Arundhati asks her to try getting along with Sanjana, as she'll be entering this house. At first, Vimal refuses her request but gives in as Arundhati tells her that the responsibility of Aai, Appa, and children lies on her shoulders. After that Arundhati offers Vimal, her payment, which Vimal refuses to take. As Appa also asks her not to worry about Vimal's payment, Arundhati tells him that she was the one who took her responsibility and she doesn't intend to give it away at least for the next few months. At the court, Shekhar arrives late at the court while Sanjana and Aniruddha wait for him. As he comes to the court, Shekhar and Aniruddha get into a quarrel after a while. Back at home, everyone praises, Kanchan's Basundi after having lunch. And Arundhati spends quality time with her family.
Further, in tomorrow's Aai Kuthe Kaay Karte episode, Yash and Abhishek arrive home, finishing their work earlier than usual. The whole family has gathered home, they have a great time. Sanjana and Aniruddha also return from the court, as Arundhati's time to return home gets closer. As the sun is about to go down, Arundhati tells everyone that she has to leave. Yash tells her that he'll take her home and they both head their way to Vidya Tai's house.
As it is raining, Aniruddha stops Yash and Arundhati. Handing over the key to his car to Yash, he asks him to take Arundhati home in the car. He also opens the door for Arundhati as she goes to sit in the car. Sanjana gets jealous, as it becomes obvious that Aniruddha cares for Arundhati. Meanwhile, Kanchan tells Appa that the bond between Arundhati and Aniruddha won't be broken easily as they've lived together for 26 years.



Image source: Hotstar