Aai Kuthe Kaay Karte, Spoiler Alert, August 14th, 2021: Anagha Brings A Job Opportunity For Arundhati
Aai Kuthe Kaay Karte, Spoiler Alert, August 14th, 2021- Anagha brings a job for Arundhati. Arundhati agrees to take on this opportunity even though her job is far away.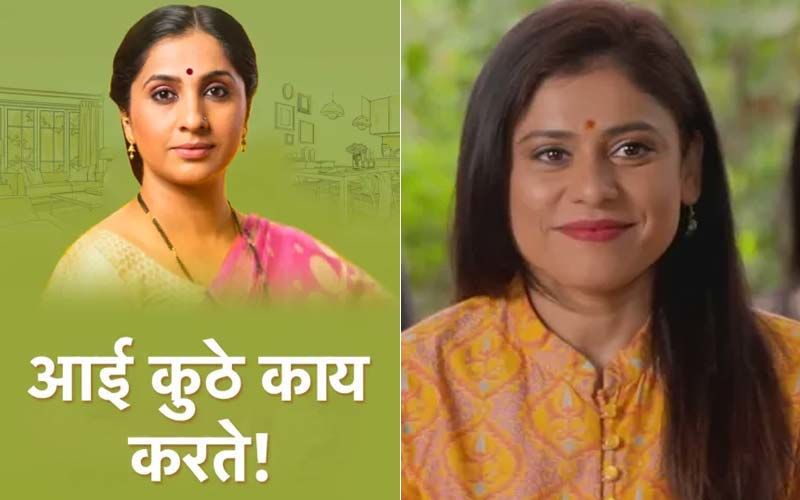 Arundhati has a great time with her family. Meanwhile, Sanjana finally gets separated from Shekhar like she wanted to. She asks Shekhar to bring Nikhil to her whenever he wants to. Shekhar tells her that she'll have to make requests to him if she ever wants to meet Nikhil. She also asks Shekhar to bring Nikhil to her wedding, saying that he'll be staying with her in the future. Saying that Sanjana tells Shekhar that she doesn't trust him to offer a good life to Nikhil. Shekhar warns Sanjana not to put anything in Nikhil's mind against him. He further tells her that he'll make her suffer the consequences if he ever finds it that she's doing something like that. Back at the Samruddhi bungalow, Arundhati is about to leave the home when Abhishek arrives from the hospital. He advises her to get admitted asap. Kanchan asks her to come home for few days after her surgery. And as Arundhati's about to leave, Aniruddha appears in front of her. Aniruddha asks her if he should drop her home. As Arundhati tells him that Yash is going with her, Aniruddha gives Yash the keys to his car and asks him to drive Arundhati home by car. Seeing Aniruddha care so much for Arundhati, Sanjana gets upset with him. Meanwhile, Kanchan talks about Arundhati and Aniruddha's bond, in front of Sanjana. After getting back to her mother, Arundhati helps Nihar with his studies. After a while when Nihat goes outside, Arundhati and Sudhir talk about how Arundhati raised her own kids. Sudhir asks Arundhati not to live with those memories anymore as they'll only give her pain.
Further, in tomorrow's Aai Kuthe Kaay Karte episode, Anagha visits Arundhati with good news the next day. Anagha tells Arundhati that she has a job for her. Hearing that everyone gets excited and Arundhati's mother asks Anagha about the location of her job. As Anagha tells them that the job is at Borivali, near Arundhati's former in-law's house, Arundhati's mother hesitates a bit.
But telling her that she would have to travel sooner or later, Arundhati tells Anagha that she'll accept the job. Anagha and everyone gets happy with her decision and Arundhati finally starts her journey to become a truly self-dependent woman.




Image source: Hotstar