Aai Kuthe Kaay Karte, Spoiler Alert, August 7th, 2021 Arundhati Faces Taunts Of Her Neighbors
Aai Kuthe Kaay Karte, Spoiler Alert, August 7th, 2021 Arundhati Faces Taunts Of Her Neighbors - she confronts the hurdles in her path.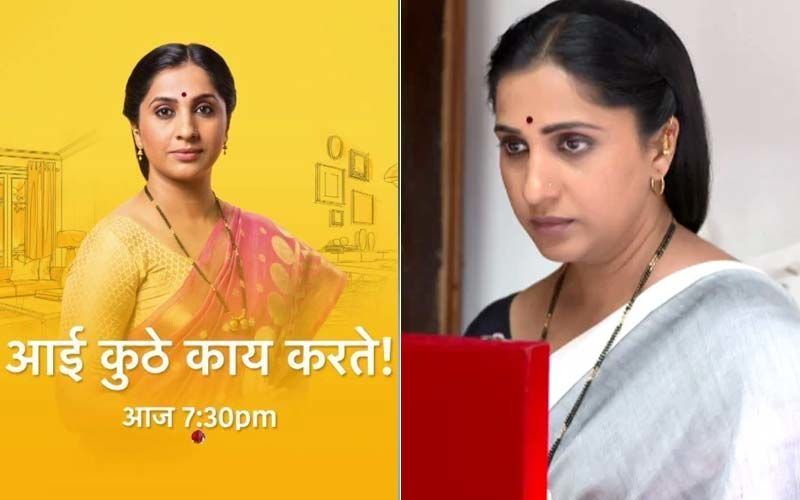 After having a heartwarming conversation with her family Arundhati gets back to her house chores. Back at the Samruddhi bungalow, Aniruddha misunderstands Vishakha as she brings out the topic of Vimal's salary. As she asks Kanchan if she should pay her, Aniruddha feels like she's mocking him and gets angry at her. Further, Sanjana appears and gets insulted by Kanchan as she brings Sandwiches for everyone. Kanchan warns Aniruddha that she won't accept Sanjana as her daughter-in-law even if she comes into this house. Further, Abhi, Yash, Isha, and Gauri visit Arundhati. Bringing Gauri along with him, Yash introduces her to his grandmother. Vidya Tai adores her grand-daughter in-law. Children then return Arundhati's laptop to her that she forgot to take with her. They ask her bout the internet connection and ask her to continue her singing classes. Meanwhile, Sanjana tells Aniruddha what she feels about Avinash returning home. Saying that he must've ulterior motives, Sanjana says that Arundhati leaving the house gave him an opportunity to return home for the property. Aniruddha denies her thought, but Sanjana tells him that if not for him, his wife Neelima might have those motives.
Further, in tomorrow's Aai Kuthe Kaay Karte episode, Arundhati tries to get back to her normal life, starting to live for her loved ones and her dreams. The visit of her children brings her so much happiness. The next morning, Arundhati goes out to worship Tulsi as usual but realizes that she is not at her in-law's house anymore. Then, surprising her, Sudhir brings her a Tulsi plant, knowing that his sister must be looking for it.
Arundhati gets so happy to receive a Tulsi plant, she quickly puts it near the door and starts praying to it. As she has been at her mother's house for more than two days, her neighbors taunt her saying that is she going to stay there forever. But being an independent and confident woman, Arundhati confronts her neighbor saying that what they've heard is true and she has got divorced. She further tells her neighbor that she'll be staying with her mother from now on. Hearing her confident answer, her neighbor gets speechless and gets inside her own house.



Image Source: Instagram/aai_kuthe_kay_karte_official, hotstar