Aai Kuthe Kaay Karte, Spoiler Alert, November 4th, 2021: Ashutosh Praise Arundhati's Singing Performance And Reminds Her the College Days, That Stuns The Deshmukhs, Especially Sanjana
Arundhati's singing performance receives applauds from everybody but especially impresses Ashutosh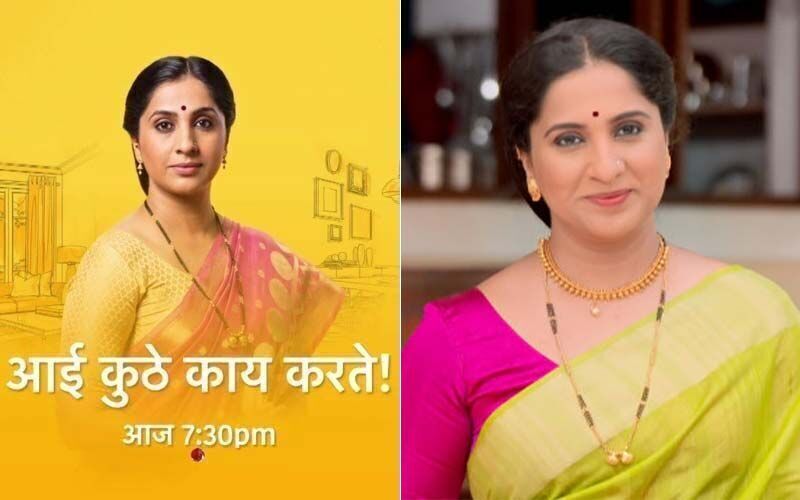 In the previous episode, we see that Arundhati is looking gorgeous in a red saree with a beautiful bun. She is looking excited and going to perform solo on the stage. While talking to Devika, when Arundhati gives her directions and due to some network issues, she tries to come out from the lobby and bashes with one of the guests. Due to this her mobile phone falls down and splits. We see that the guest is none other than her college friend Ashutosh Kelkar. Initially, they do not recognize each other, because they are meeting after a long time. So, Arundhati and Ashutosh have some heated discussion but later Ashutosh recognizes her and that stuns him.
We also see that in the program when the host invites Ashutosh and other guests to light the lamp, Sanjana stuns with his name because she is trying for a long to meet him. Anirudha looks less interested where Sanjana looks excited to meet him. Whereas Ashutosh looks happy after seeing Arundhati long back, and he continuously stares at her that made her uncomfortable. But, she manages anyhow and starts the function.
In the upcoming episode, Arundhati's solo singing performance is going to overlap all other performances. Ashutosh Kelkar is seen praising her singing talent in the auditorium and that is going to stun The Deshmukh. As Ashutosh recognizes her so while praising her, he refers that today her performance is also as good as it was in college days. That surprises Arundhati and Abhishek and the most surprised is Sanajan. What will happen next? How Sanjana will react after learning that Ahustosh is Arundhati's friend?
Stay tuned to SpotboyE for more updates & spoilers on your favorite TV show - Aai Kuthe Kaay Karte.