Aai Kuthe Kaay Karte, Spoiler Alert, October 15th, 2021- Avinash Is Guilty Seeking Arundhati's Help
Aai Kuthe Kaay Karte, Spoiler Alert, October 15th, 2021- Avinash Is Guilty Seeking Arundhati's Help. He finds a clue about how Arundhati arranged money to pay his debt.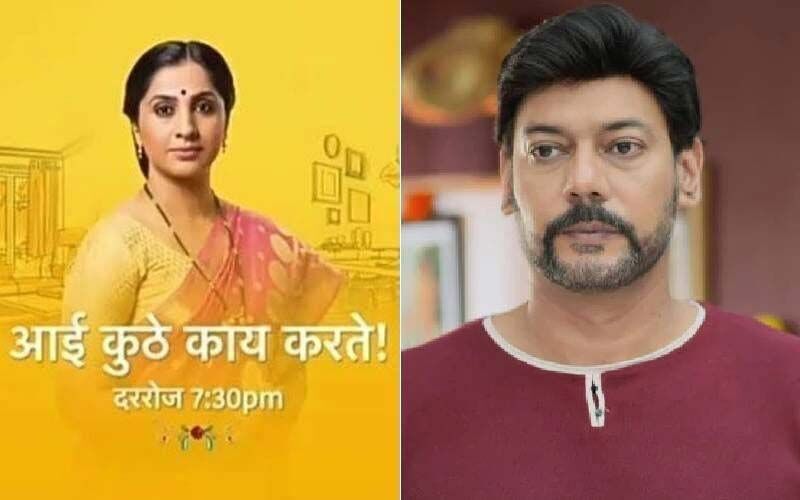 Dige uncle's proposal catches Sanjana's eye and she tries to convince Aniruddha on agreeing to redevelop their property. As Aniruddha clearly rejects, Sanjana tries to convince him by telling him the profitable aspects of this deal. By handing their property over to the builder, they would get two flats. This would solve their problem, as Arundhati will be able to take care of Aai-Appa more, while Aniruddha and Sanjana will be living in the other flat. Further, the money that they get from the builder will help them establish their own business. Aniruddha gets convinced and agrees to talk about this with Appa. Further, Arundhati gets late for the office and gets scolded by Meghna. Arundhati apologizes to her and gets back to her work. Meanwhile, Aai and Appa have a nice talk with Avinash, but Sanjana tries to spoil their mood. While she tries to humiliate Avinash, he perfectly closes her mouth and Sanjana leaves. Then Aai says that she wants to visit Avinash's place for few days. Feeling troubled, Avinash escapes it by lying to Aai. Back at the office, Arundhati gets to know about the cultural program that will be held at the Ashram during Diwali. While Meghna and Krishna tell her about the event, Meghna also says that she's put Arundhati's name for the singing event. Furthermore, Arundhati orders Vadas from the old lady whom Krishna praises in front of her. Arundhati then brings the Vadas home and offers it to Appa and others.
Further, in tomorrow's Aai Kuthe Kaay Karte episode, Aai makes fun of Appa and Aniruddha's acuity problems, in front of everyone. While others laugh, Sanjana feels embarrassed. After having a nice talk with everyone, Arundhati goes to the kitchen. Seeing that it's his chance to inquire, Avinash follows Arundhati and asks her about the money again. Even though he asks continuously, Arundhati refuses to tell Avinash how did she arrange the money. She tells him that Yash's friends do these kinds of deals and she borrowed the money from them.
Avinash refuses to buy it, saying that even though Yash's friend does these kinds of deals, it is not easy to arrange this much amount of money. Avi then starts guessing the ways and when he talks about mortgage, Arundhati's behavior changes. As he notices that, Avinash asks her if she has mortgaged something. Feeling guilty about it keeps asking her about it, but Arundhati stands quiet
Image Source: Hotstar