Aai Kuthe Kaay Karte, Spoiler Alert, October 16th, 2021: Aniruddha Asks Sanjana To Stay Away From Family Matters
Yash is all set to leave for London. Aniruddha as father lends a helping hand to Yash financially and embraces him to show his happiness towards Yash's achievement, which Sanjana does not like.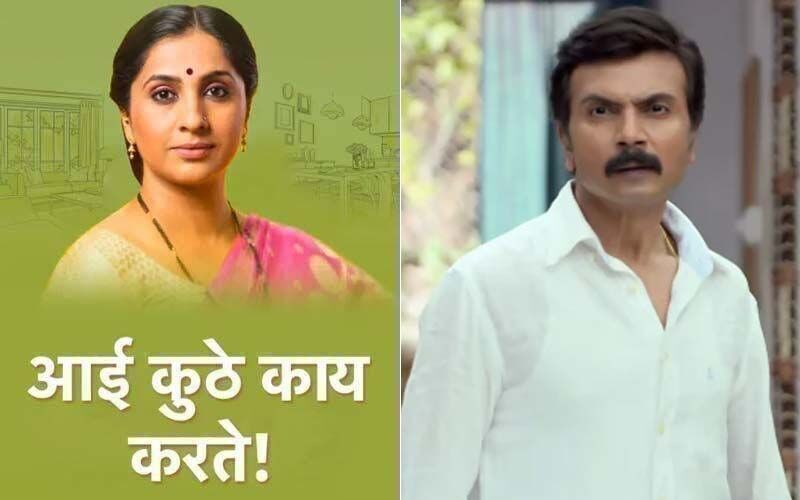 Avinash tricks to talk with Arundhati in the kitchen and tries to find out how Arundhati and Yash arrange such a big amount of money to help him repay the loan. Whereas, Arundhati is about to reveal but that very moment Gauri enters and interrupts their secretive conversation and Avinash leaves.
Here, Yash is busy packing his stuff for the London trip. Abhishek is helping him. Meanwhile, Aniruddha enters and tries to help Yash financially and hand over an envelope to Yash, which later Yash accepts. Aniruddha tells Yash that he may be harsh in behavior throughout the year but he loves his children. He is very happy with Yash's success and wants to see him so high. Sanjana, while passing hears the conversation secretly between Yash and Aniruddha. She gets a hint that Anirudhha has given money to Yash.
In the upcoming episode, she argues with Aniruddha and shows her disagreement on giving him money, Aniruddha tells him that Yash is his son and it is his responsibility to help him. The point she raises is that Aniruddha never gets emotional for Yash like this ever before, then what makes him to Aniruddha towards him. He also warns her that she should not interfere in his family matter.
How Sanjana will react to this warning? Will Arundhati be able to reveal the fact to Avinash ? Stay tuned to get more updates on Aai Kuthe Kaay Karte!



Image source: Hotstar