Phulala Sugandh Maaticha, October 15th, 2021, Written Updates Of Full Episode: As Parmeshwar Swaroop Baba's Influence Grows, Kirti's Rational Mind Compels Her To Question His Credibility
The influence of Parmeshwar Swaroop Baba is growing day by and creating disturbance and Kirti's rational mind compels her to question his credibility. Later, Kirti accidentally finds a lost ring of Jiji Akka.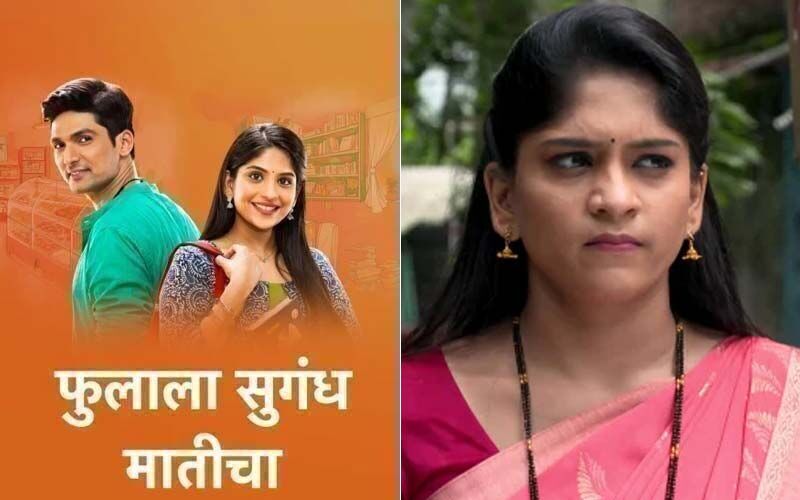 Today's episode starts at the venue of Parmeshwar Swaroop, where, Kirti looks disappointed due to the cancellation of her classes. While going back, Shubham and Kirti see that the volunteers of Parmeshwar Swaroop Baba's staff are interrupting the people from the telephone department to fix the landline problems. This disappoints Kirti but the Godman enters and permits them to continue the repair work. Looking at this, Kirti changes her mind and goes back home.
As Kirti and Shubham reach home and open the door by key, they find Jiji Akka standing behind the door and assure them that coming forward they do not need to enter the home secretly. Kirti tries to impress Jiji Akka by waking up early in the morning and finishes daily chores on time.
When Sonali goes out to throw the garbage, the investigation officer of Kalvati's fraudulent case visits and tries to find out about the amount which she takes from Sonali. Looking at him, Sonali gets uncomfortable and asks him to go back, but Kirti sees them talking and asks Sonali about his visit. But, to defend her, Sonali belittles Kirti and she ignores her.
Jiji Akka is worshiping Tulsi and Sonali informs her that she has brought some organic fertilizer for the Tulsi plant, which will nourish the plant well. So, Jiji Akka asks Kirti to bring down the pot of the Tulis plant so that they can mix the fertilizer in both the plants. Unfortunately, the pot has been broken by Sonali which is insuspicious.
Sonali, afraid that if Kirti will go upstairs to bring the pot then the truth will get revealed, so she goes and tricks Kirti, while handing over the pot she resembles that the pot gets broken by Kirti. It could be a hurdle for the tasks allotted to Kriti to fulfill her dreams. But, later Bhingri finds a golden ring in the soil of a broken pot. So Bhau and Bhngri insist Jiji Akka forgive Kiriti as Mother Tulsi returns the lost ring through Kirti. Jiji Akka gets convince by this fact and forgives Kirti. Stay tuned to get more updates on Phulala Sugandh Maaticha!



Image source: Hotstar