Aai Kuthe Kaay Karte, Spoiler Alert, September 09th, 2021: Anagha Visits Krishna Janmashtami Pooja For Arundhati
Aai Kuthe Kaay Karte, Spoiler Alert, September 09th, 2021: Anagha Visits Krishna Janmashtami Pooja For Arundhati and Arundhati stands for Anagha when Sanjana tries to humiliate her with her words.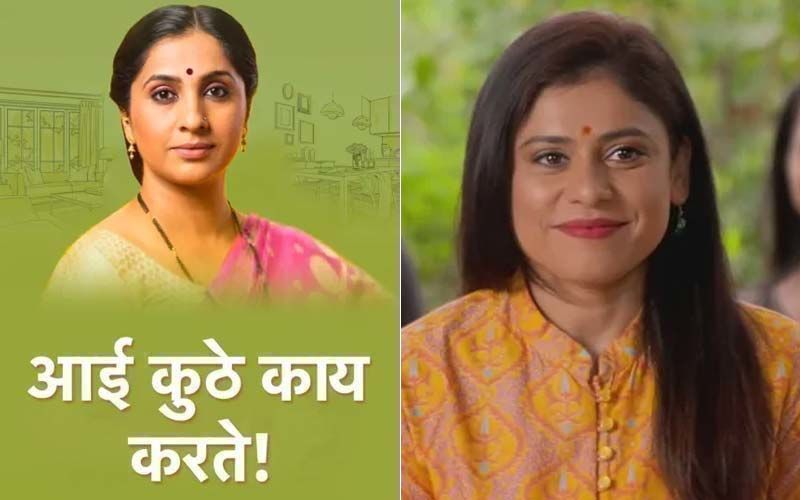 The Deshmukh family is busy in the preparation of Krishna Janmashtami, while Sanjana is getting changed for helping them. As she comes to her room, she tells Aniruddha everything. Aniruddha makes her fun, as Sanjana tells him that she's going to do everything for the Pooja. After a while, Nikhil comes into her room and Sanjana tells him what happened between his mother and father. After knowing that his mother and father have gotten separated, Nikhil asks Sanjana many various questions leaving her speechless. Sanjana then asks Nikhil to go downstairs and breaks down in front of Aniruddha.
As the time of Pooja gets closer, Sanjana and Kedar have a clash of words. Appa then commences the Pooja and while worshipping Lord Krishna, Aniruddha keeps getting flashbacks from the past. Everyone worships Lord Krishna and the Pooja gets completed. Further, when Vishakha asks Sanjana to help her serve dinner, Sanjana tells her that she's hungry and she can't work. Kanchan then tells Sanjana that first they do the offering and then all the men eat first. Hearing that Sanjana starts criticizing the family but Kedar and Arundhati confront her. Saying that even though it has some flaws the culture is not all wrong, Arundhati asks Sanjana to eat first if she wants. She then tells her that changes don't happen overnight and what we consider wrong or right is up to us. After that Arundhati sings for everyone with her soothing voice.
Further, in tomorrow's Aai Kuthe Kaay Karte episode, as everyone is busy with activities before dinner, Anagha appears in front of them. As she couldn't deny Arundhati's invitation, Anagha comes for the Pooja and everyone welcomes her. As Anagha attends the Pooja, Sanjana gets surprised and starts talking mean to her. Taunting her, Sanjana says that she's happy that Anagha is doing everything for Arrundhati even after what happened with her. She then says that it wasn't Arundhati's but it was Abhishek's mistake for doing such a thing to Anagha.
Being humiliated by Sanjana Anagha tries to leave the house. As she gets up to leave, Sanjana asks her that is it easy to forget what happened to us in the past? As she gets enough, Arundhati stands for Anagha and confronts Sanjana. Confronting her, Arundhati makes Sanjana remember how she still married and forgave Aniruddha after he ran away from her just before their marriage. Arundhati then asks Sanjana what was the reason behind that? leaving Sanjana speechless.
Image source: Hotstar