Aai Kuthe Kai Karte, May 26th, 2021, Written Updates Of Full Episode: Ankita And Abhishek Perform Satyanaray Pooja As A Newly Married Couple
Aai Kuthe Kai Karte, May 26th, 2021, Written Updates Of Full Episode- Deshmukh family arranges a Satyanaray Pooja for the newlywed couple Ankita and Abhishek. The couple takes blessing from the elders as they successfully perform the Pooja.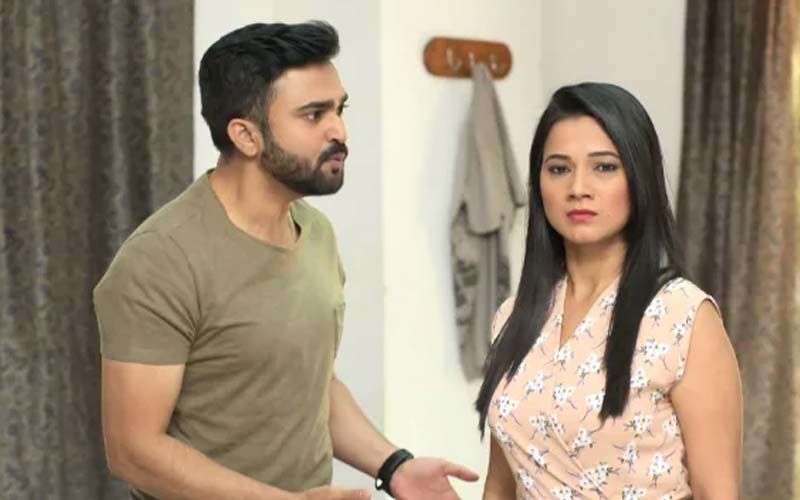 In today's episode of Aai Kuthe Kaay Karte, Ankita and Sanjana again get into a fight with each other over a sleeping place. Both end up sleeping beside each other after their fight. On the next day, as Appa and Kanchan wait for him, Sada comes with the ingredients required for Pooja. Both have a talk with Sada over what happened in the past few days when Isha shows up with tea and lightens up the mood by bringing the topic of Sada's all-rounder nature.
The newlywed couple Ankita and Abhishek argue with each other over Anagha's topic while they prepare for the Pooja. Ankita tells Abhi not to meet Anagha, but Abhi refuses and says Anagha has every right to know why everything happened. While they continue with their argument, Arundhati comes in and stops them.
Then the couple sits to perform Pooja. After successfully completing the Pooja the couple bows to elders for their blessings. Everything seems to be going nice, but as Ankita and Abhi bow down to Arundhati., Ankita brings up the topic of Arundhati's divorce. Answering her, Arundhati assures Ankita that whether she leaves the house or stays in it. It doesn't matter because the people in it are and will always be her family.
Backing her up, Appa announces that Arundhati will always have a right on this house. Because he has named his part in this house on Arundhati's name.
Image source: Hotstar