Adarsh Shinde Wins The Mirchi Music Award 2021 For Anandi Gopal
Adarsh Shinde bags the full album of the year award at the Mirchi music awards 2021 and thanks to everyone for showing tremendous love for his music.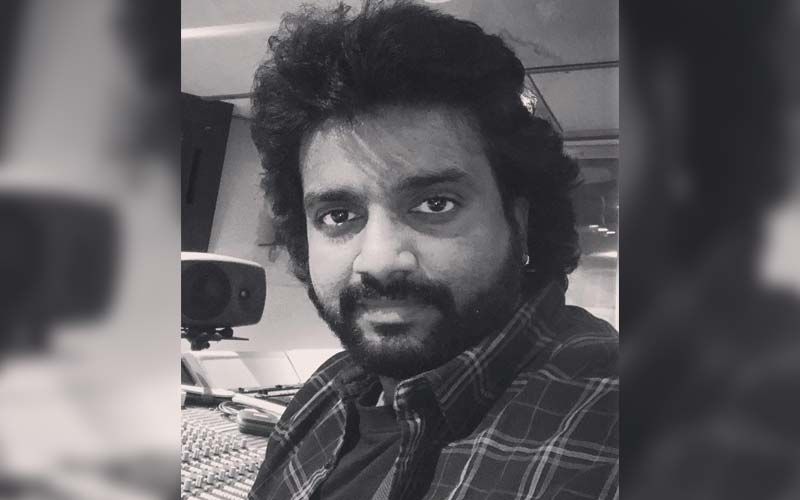 Adarsh Shinde is one of the greatest singers and musicians of all time in the Marathi music industry. He has made many hits and inspiring songs and has stolen the hearts of many people with his soulful voice. He has always been recognized for his passion and unending love for music and is still winning many awards for his great works.
The prestigious Mirchi music award is held annually by Radio Mirchi to honor both artistic and technical excellence of professionals in the film music industry of India. This year's Mirchi music award happened yesterday were many talented musicians like Adarsh Shinde bagged the award. Adarsh Shinde won the ''Full Album Of The Year'' at the Mirchi Music Award 2021. To show his gratitude for winning the meaningful award, he shared the trophy and wrote ''Thanks to Mirchi Music Awards and Congratulations to the entire team of "Anandi Gopal" ... I am very happy to be a part of this movie. Thank you so much to all the fans for their special love for the music of this film.''. Adarsh's fans congratulated him and showered him with love and support for his music and songs.
Mirchi Music Awards चे आभार आणि
"आनंदी गोपाळ" या चित्रपटाच्या पूर्ण टीमचे अभिनंदन...या चित्रपटाचा मी एक भाग आहे याचा अत्यंत आनंद आहे. या चित्रपटाच्या संगीतावर रसिक श्रोत्यांनी विशेष प्रेम केल्याबद्दल तुम्हा चाहत्यांचे ही खूप आभार.🙏 pic.twitter.com/ooMhn39Bkz

— Adarsh Shinde | आदर्श शिंदे (@adarsh_shinde) May 25, 2021
Meanwhile, Adarsh Shinde recently released his new song ''Majhi Baay Go'' sung by him and Sonali Sonawane. The song is now available on every music platform.
Image source: Instagram/adarshshinde