Bigg Boss Marathi Season 3, Spoiler Alert, Day 3: Dadus Orchestra - Fashion Shobhel Tula Task Brings Out The Fun Side Of Surekha Kudachi, Vikas Patil, And Utkarsh Shinde
Fashion Shobhel Tula task will entertain the contestants in the house with Dadus Orchestra.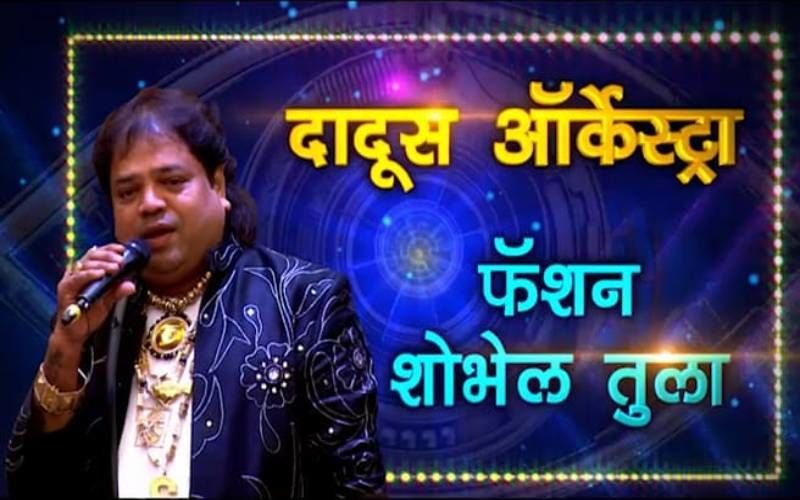 Bigg Boss Marathi season 3's house will have an entertaining program with tasks today - Dadus Orchestra named 'Fashion Shobhel Tula'! The promo which was aired yesterday in which we all watch that there were two women and two men suddenly appeared in different getups. Now, the question arises in the minds, who are these new members in the house of Bigg Boss Marathi season 3... Well, Utkarsh Shinde and Vikas Patil appeared in women's get-ups, while Surekha Kudchi and Meenal Shah appeared in men's get-ups. All four of them are looking awesome.
In Dadus Orchestra - 'Fashion Shobhel Tula', Vikas Patil Hridayi with Meenal Shah will perform on Vasant Fultana while Utkarsh Shinde with Surekha Kudchi will be performing Dhammal dance, accompanied by Dadus (Santosh Chaudhary). As per the promo, the members in the house will certainly have entertainment.
Talking about Santosh Chaudhari, he is a popular Marathi folk singer and known as Dadus. He is also earned fame for his enormous love for gold, and his fans call him 'Goldman Dadus. However, Santosh has composed and sang many Agri and Koli songs. Undoubtedly, his songs win the hearts of millions of fans across the globe.
Meanwhile, the Bigg Boss House is brimming with excitement, gossip, controversies, and fights. Mira Jagannath, Vishal, Sneha have been in the limelight since day one. The fight between Jay and Mira, Sneha and Mira, and the unsettling vibe between ex-couple Sneha and Avinash is grabbing all the attention. Stay tuned to this space for more such insider insights on the show!
Image source: Viacom