Chandramukhi: Recording For Akshay Bardapurkar'a Upcoming Mega Marathi Film Begins
The recording of Akshay Bardapurkar's upcoming Marathi film commences, the producer shares a glimpse from the recording studio.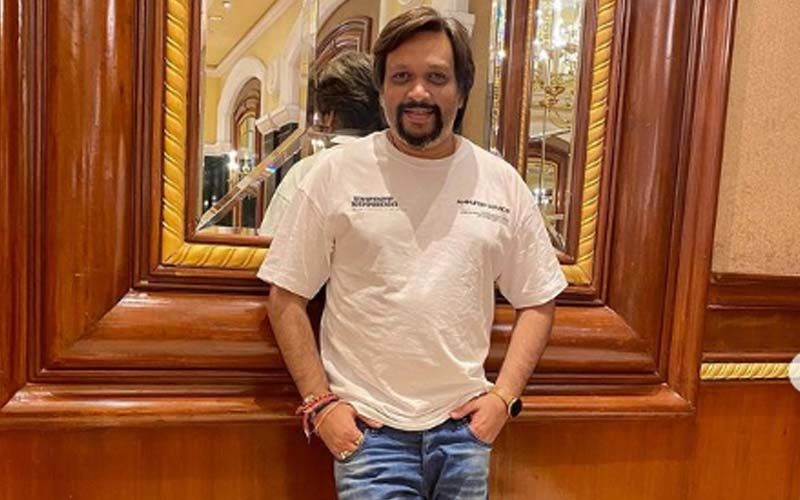 As we saw recently, the second schedule of producer Akshay Bardapurkar's upcoming Marathi film, Chandramukhi just got announced. This Prasad Oak directorial film has caught everyone's eyes on the internet lately. The team has maintained nice excitement among the fans, as this is the 3rd big collaboration project of producer Akshay Bardapurkar and Piyush Singh. After announcing the great news about the film's shoot, the team has another good news for the audience.
The producer shared a post on his Insta handle announcing the commencement of the recording of the film. The film is an Ajay-Atul musical film and it has just begun the recording as we can see in these pictures.
Tagging this legendary duo in his caption, Akshay gave a glimpse of the recording from the Yash Raj Film studios. As we can see in these pictures, the whole team has engaged in their work. And, judging by their smiles, the legendary musical duo must've created an awesome musical piece. Everyone liked this post and they're excited to hear the music of Ajay-Atul.
Chandramukhi is based on the novel of writer Vishwas Patil. The story of Chandramukhhi revolves around the life of a Lavani dancer, who faces uncertain circumstances in her life, which give her life a new turn. With a curiosity about the story, this film has been successful to keep its fans excited about it. The team hasn't announced further details yet. But this Prasad Oak directorial mega-movie is sure to hit the box office by being a blockbuster!

Image source: Instagram/akshaybardapurkar