Chhatrapati Tararani: Sonalee Kulkarni To Play The Iconic Queen Of Maratha Empire In Her Next
Actress Sonalee Kulkarni is ready to amaze the audience with yet another iconic historical role, as she plays the role of Queen Maharani, in her upcoming film, Chatrapati Tararani.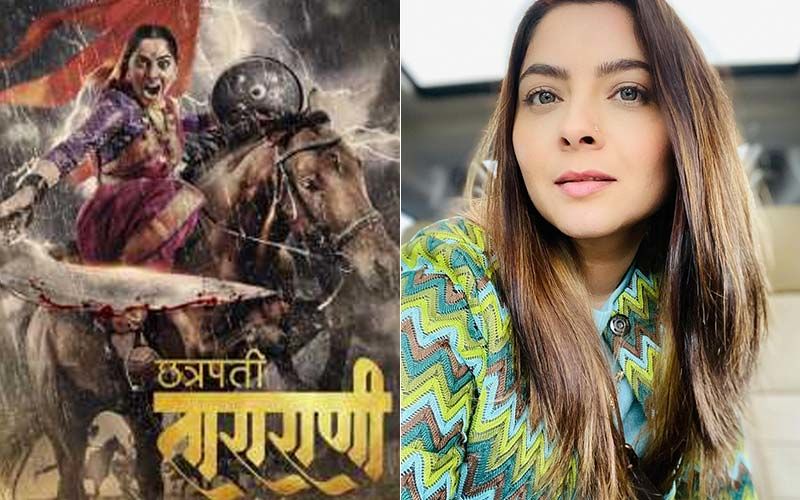 After perfectly portraying the character of the famous historical mother Hirkani, actress Sonalee Kulkarni has prepared herself for another historical role. The actress's next project is going to be a historical drama based on the life of Maratha queen Tarabai. Based on the book, Mughal Mardini Maharani Tarabai, written by great historical writer Dr. Jaysingrao Pawar, the story of the film depicts the unsung story of a legendary Maratha queen, who has a huge part in sustaining the Maratha kingdom.
Announcing such an amazing project, the actress took to her Insta to share the motion picture of this upcoming film. This motion poster gives a perfect glimpse of the legendary personality of Maharani Tarabai, as Sonalee seems to have portrayed her character flawlessly.
Directed by director Rahul Janardan Jadhav, the film is an Avadhoot Gupte musical. As the story of the film shows the power of a female warrior, Sonalee seems so excited about it. She has already shown her excellence in acting through her previous film and people are expecting the same from this film as well. The actress also feels grateful for getting a chance to play such an inspiring and amazing role, as we can see through her caption. The audience seems to have a nice response to this project, judging by their comments on the post.

The cast hasn't revealed further details yet. But looking at the pace of things, we might hear further details soon. Meanwhile, on the work front, the actress has another film coming up named, Date Bhet.



Image source: Instagram/sonalee18588. Cinestaan