City Of Dreams 2: Priya Bapat, Siddharth Chandekar And Addinath Kothare Starrer Web Series Crosses 7.6 Million Viewers In 10 Days
City of Dreams 2: a political thriller web series data sets a new record!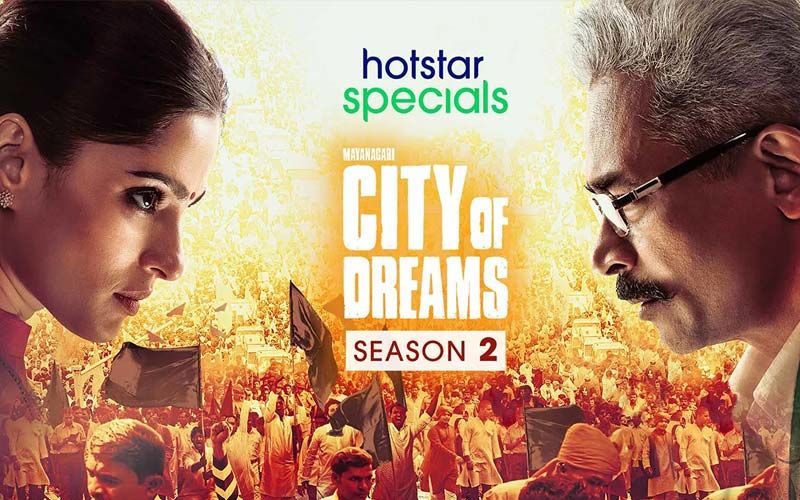 The popular Marathi actor Adinath Kothare has proved himself several times through his versatile acting skills. Adinath is an avid social media user and always shares his opinion with his fans via social media. Recently, Adinath Kothare updated interesting information about his new web series "City Of Dreams 2".
Adinath Kothare thanked his fans and wrote – "City of Dreams' (Season 2) receives an overwhelming response with 7.6 million viewership in just 10days, Making it the #1 watched OTT show over the last weekend across all platforms — Thank you, Everyone, for all the love and support you have been showing to our series ....". The actor summed up the post with few tags and Hashtags to thank the team "City Of Dreams 2". The fans and colleagues are praising Adinath's work in the web series. The comment section is flooded with congratulations and some of his dialogues from the web series and that shows how Adinath captivates fans with his skillful performance.
"City Of Dreams 2" is gigantic on a scale than its predecessor. The audiences have enjoyed multiple stories progressing parallelly throughout this season – some of them are a continuation of events from season one, while others are shown fresh ones. The events in the series, either directly or indirectly related to politics, make their way into the story. That sets the milestone with 7.6 million viewership in just 10days.
Nevertheless, the climax is the star of the show. That's compelling and astonishing. The director of the web series Kukunoor delivers a masterstroke in the second season's finale and gave a hint for a new season, hopefully with stronger stories for the newly introduced characters.
Image source: instagram/adinathkothare/Binged