Girlfriend: Sai Tamhankar With Upendra Sidhaye, Excited For The Film Releasing This Weekend
Sai posts a moment of 'Girlfriend' shoot, sharing the excitement of release scheduled this week.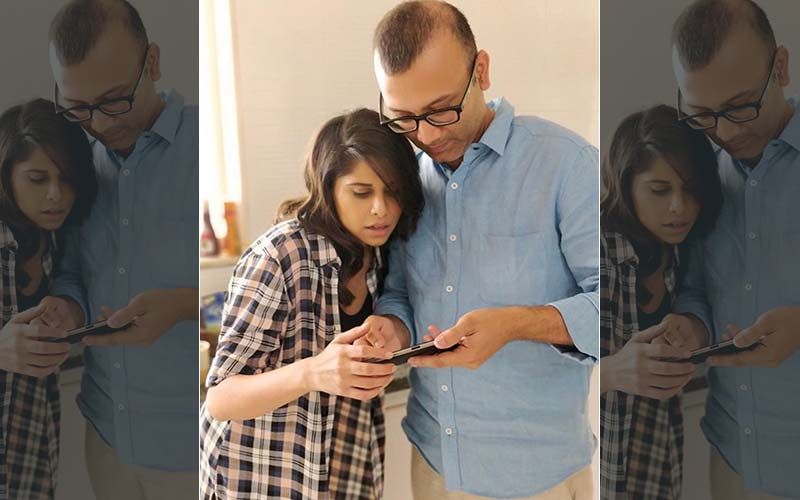 Screenplay and story writer Upendra Sidhaye and Sai Tamhankar are excited about their upcoming rom-com 'Girlfriend'. After posting several updates about her upcoming film 'Girlfriend' on Instagram, Sai shared a candid picture of herself with Upendra, where they are engrossed in their screen.

From the looks of it, it seems to be a behind-the-scenes photo of the two and Amey has captured this candid 'moment'. Sharing this picture with a caption, 'with my captain', Sai shares her excitement about the film and her amazing experience of working with Upendra.
'Girlfriend' has become a buzz of the town with all the promotions, songs, parodies running in the media. It's the most awaited romantic drama, with a light humor and lively chemistry between the duo, Sai and Amey. Although this is a debut for Upendra in Marathi film industry, the trailer has created a lot of buzz and it is getting an overwhelming response from the audience.
This Marathi rom-com is about a geeky boy who never got a girlfriend and has been teased and ridiculed about the fact. Finally when he gets a shot at love, he falls in love with a super celebrity. Curious to know how the story unfolds? Watch this space for more hints on the same!
Image Source: Instagram/saietamhankar