Goshta Eka Paithanichi: Sayali Sanjeev And Suvrat Joshi Answer Questions Of Fans About The Mystery Behind The Teaser Of The Film
Catch the stars of Goshta Eka Paithanichi, Sayali Sanjeev and Suvrat Joshi to know more about the film!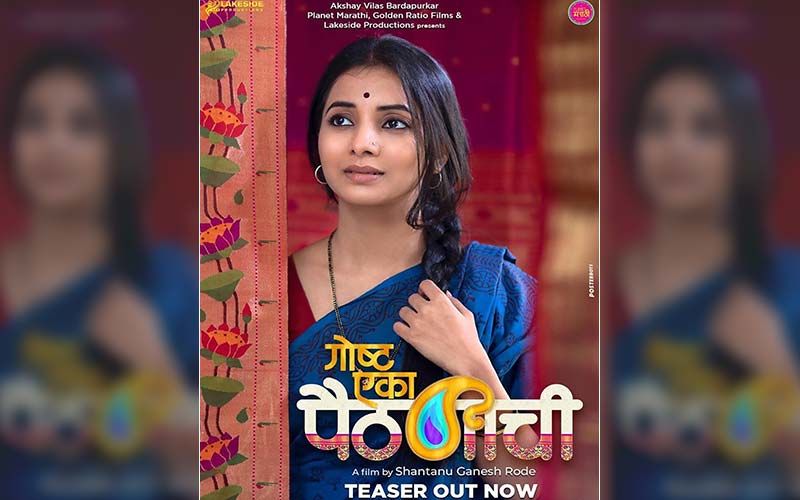 Recently the stars of the upcoming Marathi film, Goshta Eka Paithanichi, Sayali Sanjeev, and Suvrat Joshi came live on Instagram to answer the various questions posed by fans soon after the release of the exciting teaser of this film.
After a lot of digging, we finally came to a conclusion Sayali in this story is a strong-willed woman who is simple but has a desire to have more in life. Suvrat Joshi's character is of a florist! How do they meet and what happens next is kept deliberately under the wraps thus piquing our excitement.
Sayali Sanjeev is back after AB Aani CD, Mann Fakiraa, Atpadi Nights, and Satarcha Salman. The film Goshta Eka Paithanichi also features Milind Gunaji and Suvrat Joshi in pivotal roles. Suvrat who was last seen in films like Mann Fakiraa, Shikari, and Dokyala Shot, is all set to shine on the silver screen again. The film is written and directed by Shantanu Ganesh Rode, a State Awardee for Best Film and Direction and produced by Abhayanand Singh, Akshay Bardapurkar, and Chintamani Dagde under the banner of Golden Ratio Films, Planet Marathi and Lakeside Productions.
image source:-instagram/sayali_sanjeev_official