Happy Gudi Padwa 2021: Spruha Joshi, Prajakta Gaikwad, Sonalee Kulkarni And Other Marathi Divas Glam Up For Gudi Padwa Celebrations
Glamorous Divas of Marathi Entertainment Industry wishes on Gudipadwa festival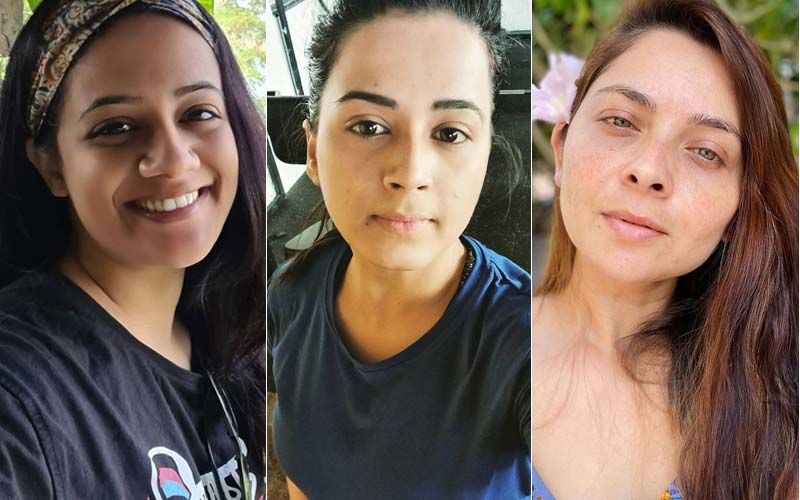 Gudhi Padwa is a spring festival that marks the New Year for Marathi and Konkani Hindus. The Marathi Cine artists also celebrate the festival with different moods. To start with the host of Sur Nava Dhyas Nava Spruha Joshi is quite active on social media. She shared a picture on Instagram account where she is looking so beautiful in a blue paithani saree with a contrast green blouse and captioned the post as – "सर्वांना गुढीपाडव्याच्या शुभेच्छा Wish you a Happy Gudi Padva #gudipadwa #2021 #new #year #begood". The fans are very much adoring the traditional look of Spruha and reciprocating her wishes.
"Aai Majhi Kalu Bai" actress Prajakta Gaikwad also keeps updating her fans with her festive mood. She has shared a stunning picture on her Instagram account where she is wearing a rich saree and holding a puja plate in her hands. She captioned the post as – "हिंदु नववर्षाच्या हार्दिक शुभेच्छा (Happy Hindu New Year)". She has updated a few of her pictures for this festival. The fans are appreciating her looks and reciprocating her wishes by posting emojis of hearts, fire, and love to their favorite actress.
Whereas, Sonalee Kulkarni took to her Instagram handle to share a beautiful video of her from the Gudi Padwa celebration. She can be seen celebrating two festivals together, IPL and Gudipadwa both. She is looking so beautiful in Sky blue paithani. She captioned the post as-"गुढी पाडव्याच्या, नववर्षाच्या आणि #cricketpadwa च्या हार्दिक शुभेच्छा "आमची अडवली वाट.. तर ऊभी राहणार तुमची खाट" - हा आहे माझा मंत्र. तुम्ही पण तुमच्या टीमसाठी शेर करा #IndiaKaApnaMantra Team चाहे जो भी हो....जीतेगी बस #MumbaiIndians देखिये #VivoIPL @starsportsindia पर ". Sonalee amazed her fans by showing her love for cricket and they are pouring their love for their favorite actress by posting emojis of hearts, love, and fire in the comment box.
Gudi Padwa is one of the significant festivals in Maharashtra as it also marks a new year for all the Maharashtrians across the nation. Owing to Pandemic, several Marathi celebs have wished their fans on social media and urged them to be #Stay Home Stay Safe.
Image source: Instagram/spruhavarad/prajaktagaikwad_official/sonalee18588