Is Veena Jagtap Getting Married? Bigg Boss Marathi Season 2 Star Shares Pictures In A Yellow Suit, Adorned With Flowers, Green Bangles And Mehendi
Veena Jagtap giving a "Guess what" moment to her fans in her latest post on Instagram, Watch Out!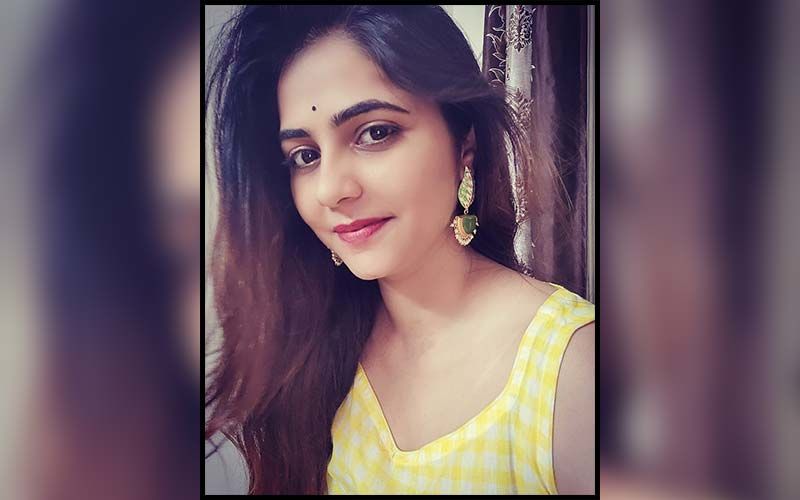 The popular Marathi actress who earned fame from "Radha Prem Rangi Rangali" and "Bigg Boss Marathi Season 2" Veena Jagtap is an avid social media user, she never misses any chance to amuse her fans. Recently, the stunning actress posted a picture that amazed her fans and friends to guess with her bridal attire. In the picture, Veena can be seen donning a yellow suit, adorned with flowers, green bangles, and both hands full with fine-designed Mehendi. She captioned the post – "We Are All-Stars". The picture and the caption put the fans going around the circles but they showered their love on the favourite actress by posting emojis of love, fire, and hearts with comments like 'cute, beautiful'. Whereas, one fan asked, "लग्न करते की काय" ("Are you getting married").
So, fans are continuing in speculation whether Veena is getting married or the picture is from any scene of her episode. Veena Jagtap is dating the popular actor Shiv Thakare and a former Roadies contestant and the winner of "Bigg Boss Marathi season 2". They met in the house of Bigg Boss Marathi season 2 and the story began. They are in a serious relationship and in 2019 Shiv Thakare also confesses that they will get married after years.
Now, Veena Jagtap giving a "Guess what" moment to her fans with this beautiful bridal attire in her latest post on Instagram
Image Sources: Instagram/veenie.j