Jitendra Joshi's Godavari Gets The First International Review After Screening In Vancouver International Film Festival
Jitendra Joshi's 'Godavari' got an excellent review in VIIF, Watch Out!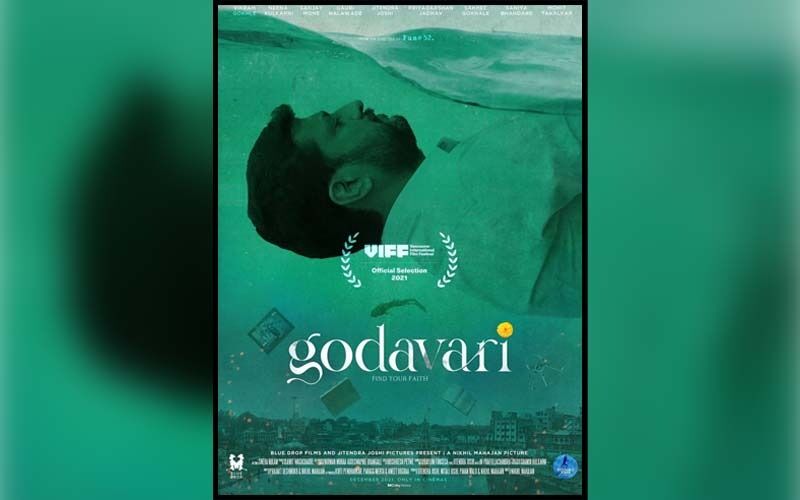 The popular Marathi actor turned producer Jitendra Joshi's much-anticipated Marathi film 'Godavari' has got an excellent review at Vancouver International Film Festival (VIFF). Now, the 'Mauli' actor took to his social media handle and wrote – "गोदावरी चित्रपटाचं पहिलं आंतरराष्ट्रीय समीक्षण. (Translation - The first international review of Godavari film.) I am so so glad to share the 1st international review of our film #godavari @nikmahajan I am proud of u and our entire team!!!!". The post is flooded with congratulatory messages and words of appreciation by the fans and co-stars in the comment section. The gorgeous actress Nehha Pendse commented – "It's Gold when all the hardwood and intention pays off ".
The movie "Godavari' also features actors like Sanjay Mone, Vikram Gokhale, Neena Kulkarni, Priyadarshan Jadhav, and Gauri Nalawade in important roles

Meanwhile, the two-minute-and-twenty-five-seconds long trailer begins with the lead star Jitendra Joshi (playing Nishikant) who is fed up and angry with his stagnant, routine life.
It is decided that after its World Premiere at Vancouver International Film Festival, the movie "Godavari" is all set for its Indian release in December 2021 - In cinemas.
The makers of the movie "Godavari" promises that for those who are used to the fast pace and vivid color palette of most Bollywood films, it will certainly take a while to get used to the only Indian film at this year's Vancouver International Film Festival



Image source: Instagram/jitendrajoshi27